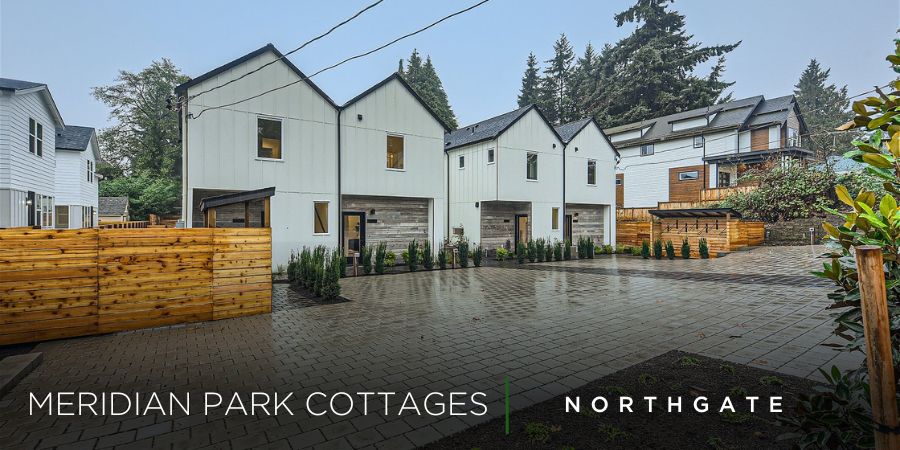 CLICK HERE TO SEE AVAILABLE HOMES AT MERIDIAN PARK COTTAGES!
Your dream of affordable home ownership has come to life! Discover Meridian Park Cottages, a community of 14 homes in North Seattle. Built by a local family-owned company devoted to enriching the lives of those who live there. These 2 beds, 1.5 bath homes feature richly curated detailing, finished with light-filled spaces. Washer and dryer included. Some homes include parking and most have fenced yards. These unique cottages offer all of the home comforts of modern living, ideally located in North Seattle. Most homes come with parking.
REACH OUT TO OUR EXPERTS TO LEARN MORE ABOUT MERIDIAN PARK COTTAGES!