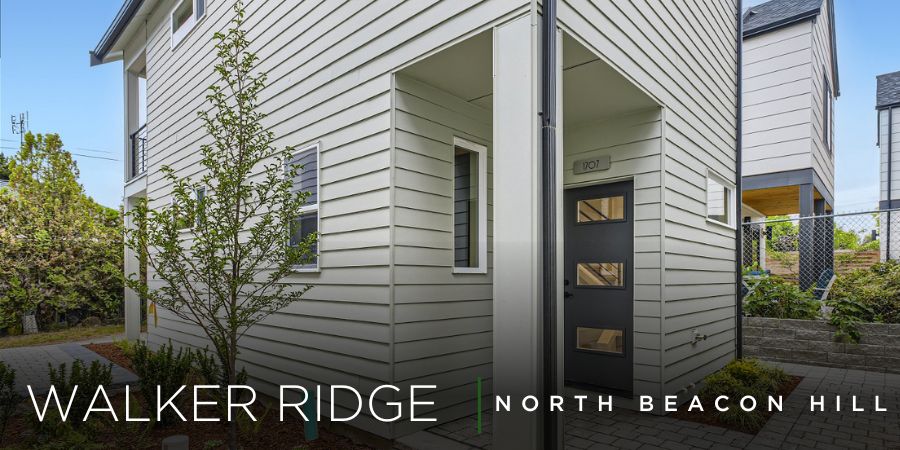 BUILDER SECURED AND FINANCED: 5.25% LOCKED RATE ON 1701 S Walker St!
FOR MORE INFO, FILL OUT THE CONTACT FORM BELOW!
Where else in Seattle will you find brand new construction at the end of a cul-de-sac within 2 miles of downtown under $700k? Drink in your mountain views at Walker Ridge; a captivating gem nestled in the North Beacon Hill neighborhood- the fastest growing community in Seattle! Revel in sleek, superior craftsmanship with this open-concept 2 bed, 1.5 bath home. High-end finishes and functional features elevate the living space to both practical and luxurious. Upstairs you'll find mountain and forest canopy views, setting a serene and relaxing ambiance. Experience a variety of stylish shops, trendy cafes, and inviting restaurants are all within walking distance. Easy access to I90 and I5, making this an ideal spot for commuters.
Learn More About The 4.75% Rate Lock