Alchemy Supporting Local Artists
Posted by Rebecca Mitsui on Monday, May 1, 2023 at 11:30 AM
By Rebecca Mitsui / May 1, 2023
Comment
---
---

Alchemy is proud to support Local Artists through thoughtful and creative staging.
One of Alchemy's favorite artists is Kirkland's Natalie Sifferman of Elements by Natty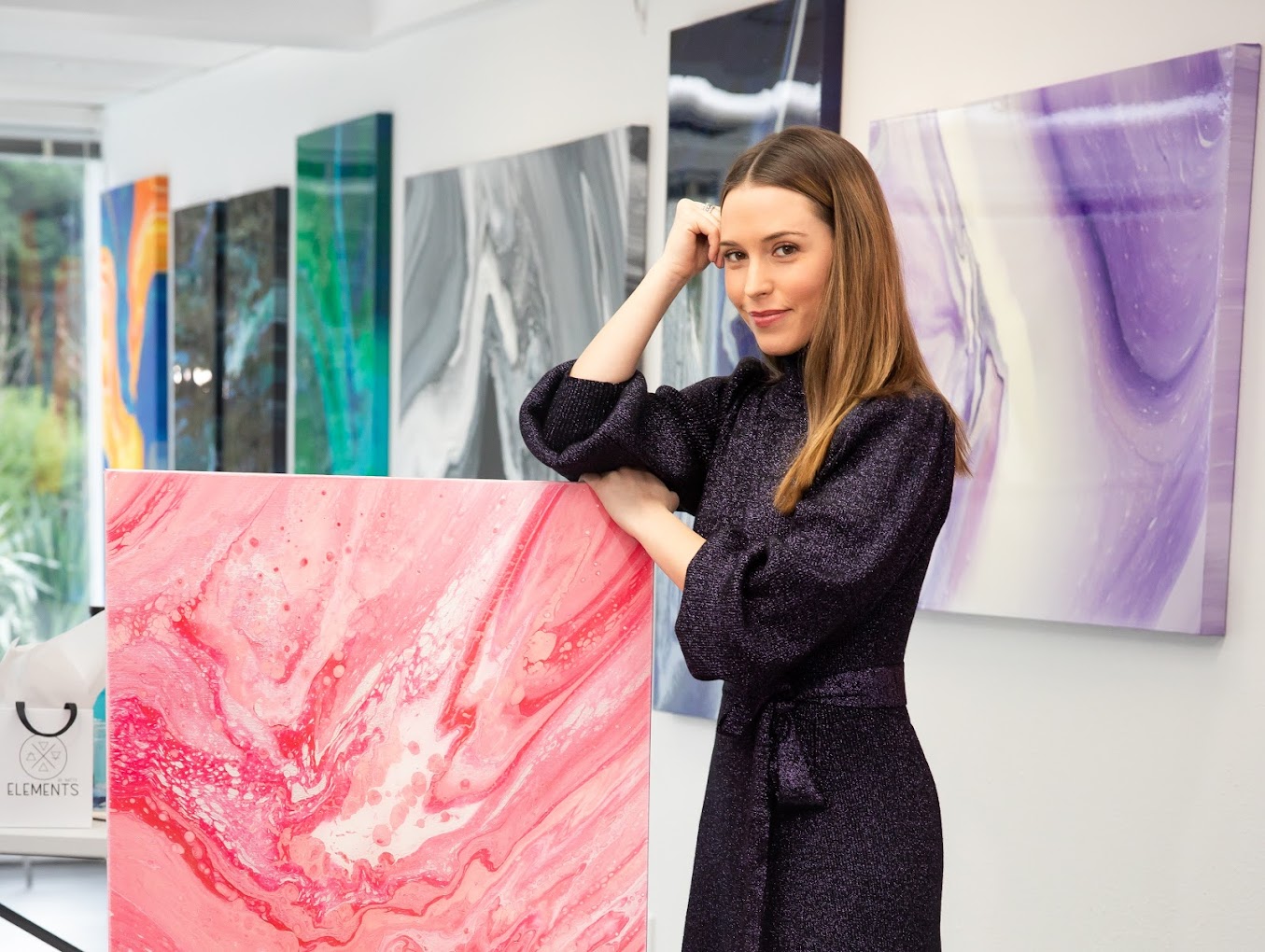 About the Owner
Natalie Sifferman was born in Belgium, and currently resides in Kirklan
d. Her specialty is contemporary fluid abstract art and healing crystal infused Amplifier Pyramids. Inspired by the four natural elements, earth, air, water, and fire, her art incorporates new age components of astrology, healing crystals, and color symbolism. There is an engaging open-ended narrative in Natalie's paintings that allows viewers to be suspended in a dreamlike reality. Her bold style blends vibrant colors in an expressive and purposeful way that evokes a certain feeling of mystery from the viewer. Her art will uniquely speak to you. She openly shares her painting process with viewers and encourages people to live in their highest vibration.
Artist Statement
I really enjoy bringing a meaningful art form to my community. Making abstract art is such a freeing process that allows me to feel both liberated and creative, and I love that it is open to interpretation. I had exposure to art from all around the world growing up in Belgium with my American father and Chilean mother. This sparked my curiosity to create unique and unconventional art that can be interpreted in many ways. It brings me a lot of joy to share this eclectic blend of inspirations with you! - Natalie
Come See Natalie's work highlighted in any Alchemy Design + Build Listing!