Unparked Homes
Posted by Rebecca Mitsui on Saturday, July 1, 2023 at 9:00 AM
By Rebecca Mitsui / July 1, 2023
Comment

The overall Seattle market offers 1,600,000 parking stalls each and every day. This works out to be 5.2 parking stalls per household. Seattle has a balanced supply of free/unrestricted street parking (512,000 stalls), metered parking (56,000 stalls), zone parking by neighborhood and structured/surface pay parking.
Anecdotally, before changing the zoning codes in the mid-2000's, as a city, we overbuilt garage parking for many years without any respect for demand. By the time the dust has settled, we find ourselves with 522,000 garage stalls. By comparison, New York has 365,000 garage stalls.

Understanding overall parking supply is also to understand demand and ultimately who is actually using the parking. Single-occupant drivers as commuters make up some of thework-day demand, those who are leaving their cars at home would create more of the neighborhood demand. The occasional car user who might park and leave their car for the work week and then use the car on the weekends contributes to overall parking demand.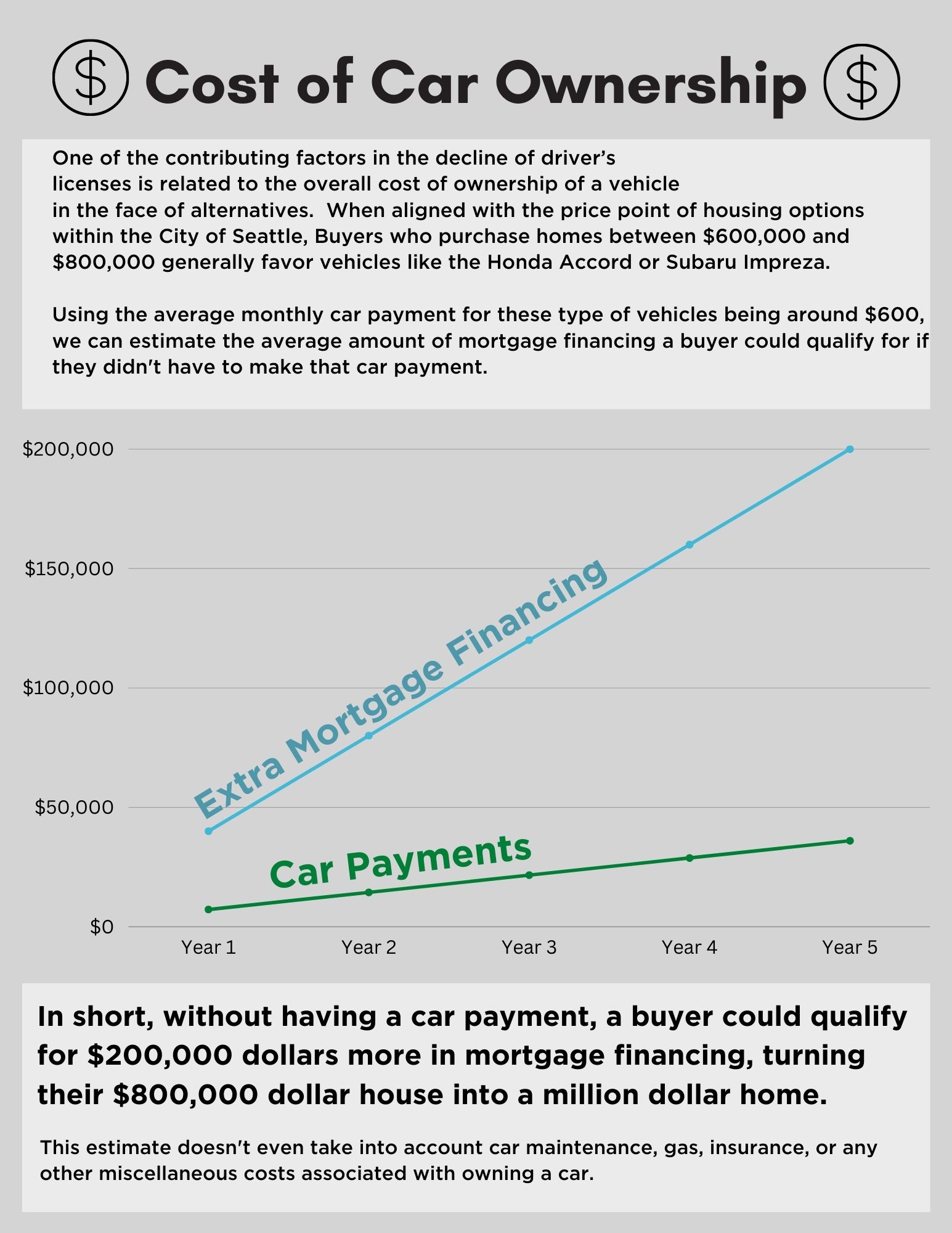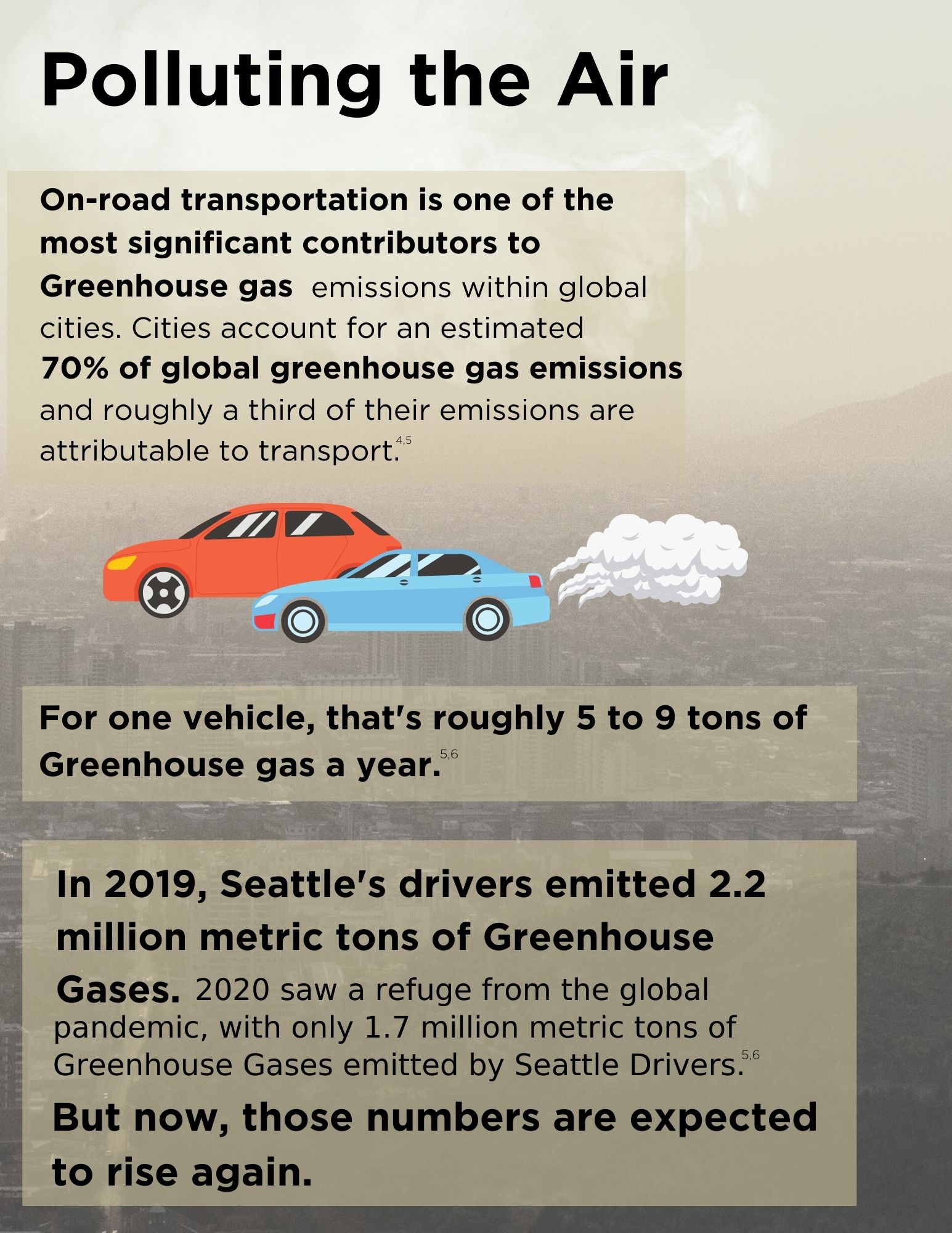 Learn More about our Unparked Projects!
---
Sources:
Seattle has Finally Reached Peak Car- Seattle Times// https://www.seattletimes.com/seattle-news/data/seattles-car-population-has-finally-peaked/
Keeping Track of Greenhouse Gas Emission Reduction Progress and Targets in 167 Cities Worldwide// https://www.frontiersin.org/articles/10.3389/frsc.2021.696381/full
Fueleconomy.gov- Reduce Climate Change// https://www.fueleconomy.gov/feg/climate.shtml
Understanding our Emissions- Seattle.gov// https://www.seattle.gov/environment/climate-change/climate-planning/performance-monitoring#data
https://www.seattletimes.com/seattle-news/data/housing-cars-or-housing-people-debate-rages-as-number-of-cars-in-seattle-hits-new-high/