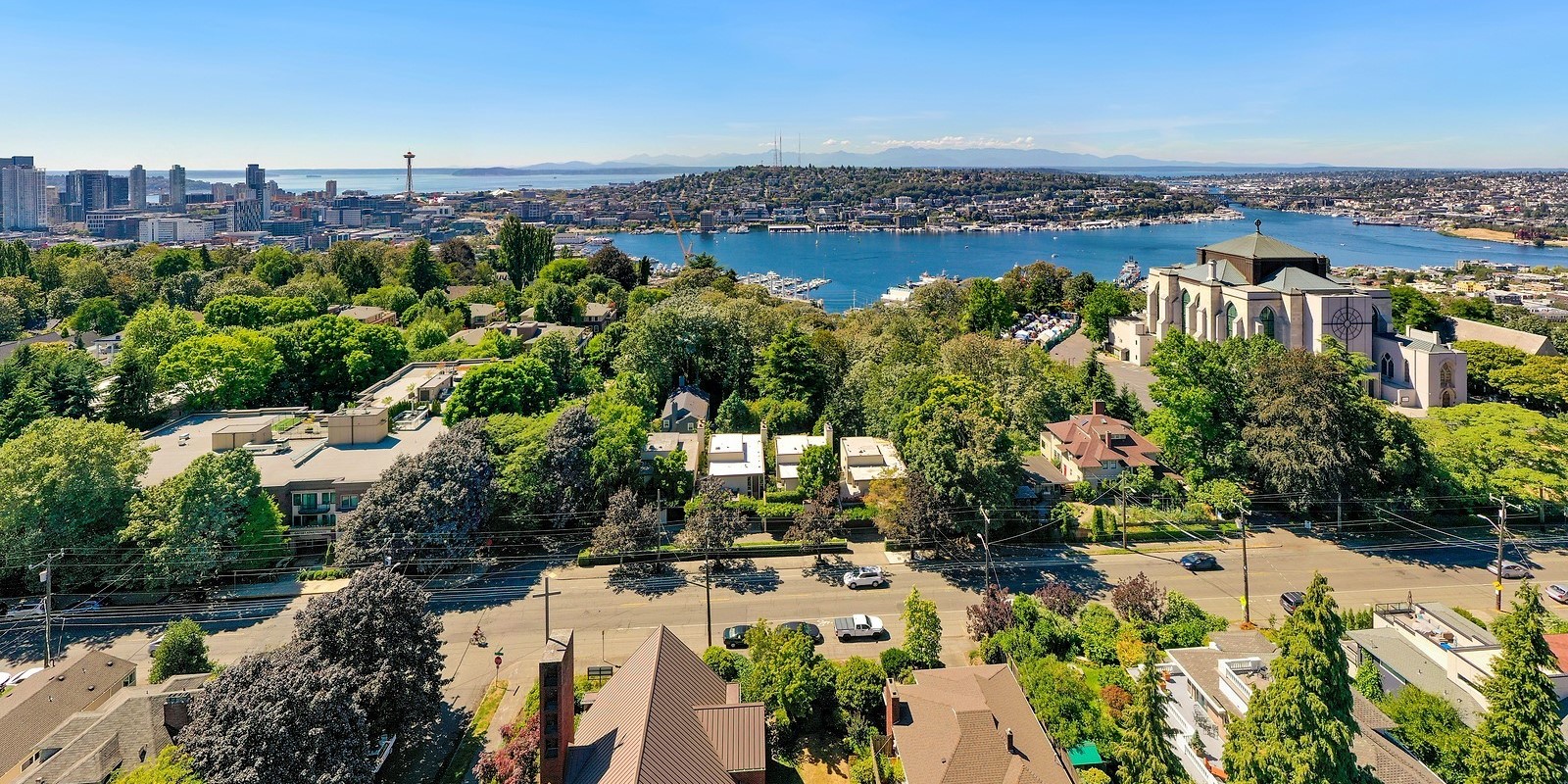 Capitol Hill, Seattle - Neighborhood Guide
Primary housing types available in Capitol Hill, Seattle - Washington
High-Rise Condominiums - Low-Rise Condomiums - Townhomes - Single Family Homes - Apartments
A Brief History of Capitol Hill
Capitol Hill is a neighborhood in Seattle, Washington, that has a rich history dating back to the late 19th century. Originally known as "Broadway Hill," the area was a semi-rural retreat from the bustling downtown area. In the early 20th century, the neighborhood began to develop into a thriving urban center with a diverse population, including many LGBTQ+ residents.
During the 1960s and 70s, Capitol Hill became a hub of counterculture, with protests and demonstrations against the Vietnam War and other social issues. Today, the neighborhood is known for its vibrant nightlife, music scene, and arts community, as well as its historic architecture and parks, including Volunteer Park and Cal Anderson Park.
All about Seattle's Capitol Hill Neighborhood Today
Seattle's Capitol Hill neighborhood is an eclectic and vibrant area known for its unique culture, diverse community, and stunning views of the city. It is a popular destination for young professionals, artists, and students due to its proximity to the city's top universities and creative industries. In this article, we will explore the many benefits of living in Capitol Hill and why it's considered one of the best neighborhoods in Seattle.
First and foremost, Capitol Hill is an incredibly walkable neighborhood. With a walk score of 93 out of 100, residents can easily access a plethora of amenities, including shops, restaurants, cafes, bars, and nightlife. Many of these businesses are locally owned, giving the neighborhood a distinctive personality and sense of community. In addition to its walkability, Capitol Hill is also conveniently located near several public transportation options, making it easy to commute to other parts of the city.
Another significant benefit of living in Capitol Hill is its cultural diversity. The neighborhood is home to a wide range of ethnicities and cultures, which is reflected in its cuisine, music, and art. Residents can explore the city's thriving arts scene by visiting local galleries, attending live music shows, or participating in cultural events such as the Capitol Hill Block Party or the Seattle Asian American Film Festival.
Capitol Hill is also home to some of the city's most iconic landmarks and attractions. The neighborhood is situated on a hill overlooking downtown Seattle, providing stunning panoramic views of the city skyline and the Puget Sound. One of the most popular destinations in the area is Volunteer Park, a 48-acre public park that features a conservatory, a water tower, and a sculpture garden. Another popular attraction is the Seattle Central Library, a modernist building that houses over 1.45 million books and media.
One of the biggest draws of Capitol Hill is its thriving LGBTQ+ community. The neighborhood has a long history of activism and advocacy for LGBTQ+ rights and has been a hub for the community since the 1960s.
Capitol Hill is also home to some of the city's top educational institutions, including Seattle University and Cornish College of the Arts. These institutions attract a diverse group of students and faculty, contributing to the neighborhood's vibrant intellectual and artistic community. Students can take advantage of the area's many coffee shops and study spaces, including the popular Cafe Solstice and Victrola Coffee Roasters.
The neighborhood is also known for its vibrant nightlife, which includes a variety of bars, clubs, and live music venues. Whether you're looking for a casual night out or a more upscale experience, Capitol Hill has something for everyone. Some of the most popular spots in the area include The Unicorn, a circus-themed bar that serves creative cocktails and pub fare, and The Crocodile, a legendary music venue that has hosted some of the biggest names in the industry.
Capitol Hill is also a great place to raise a family. The neighborhood is home to several parks and playgrounds, including Cal Anderson Park and Miller Park, which provide plenty of space for children to play and explore. The area is also home to several top-rated schools, including Lowell Elementary School and Stevens Elementary School, making it an attractive option for families with young children.
Finally, one of the biggest benefits of living in Capitol Hill is its sense of community. The neighborhood is known for its friendly and welcoming atmosphere, and residents often describe it as a "small town within a big city." Whether you're attending a community event or simply walking to coffee on a Sunday morning, Capitol Hill's location and vibrance is hard to beat.
Alchemy Real Estate knows Capitol Hill!
With over 25 years of experience representing buyers and sellers in Seattle, we've helped our clients with over 390 transactions in Capitol Hill alone!
With our Capitol Hill neighborhood experience, builder relationships and Alchemy Design Build project pipeline, we can show you homes available and actively for sale, as well as Capitol Hill neighborhood homes that are off-market and still under construction.
Begin Your Search for Homes on Seattle's Capitol Hill
Contact Alchemy Real Estate Today!