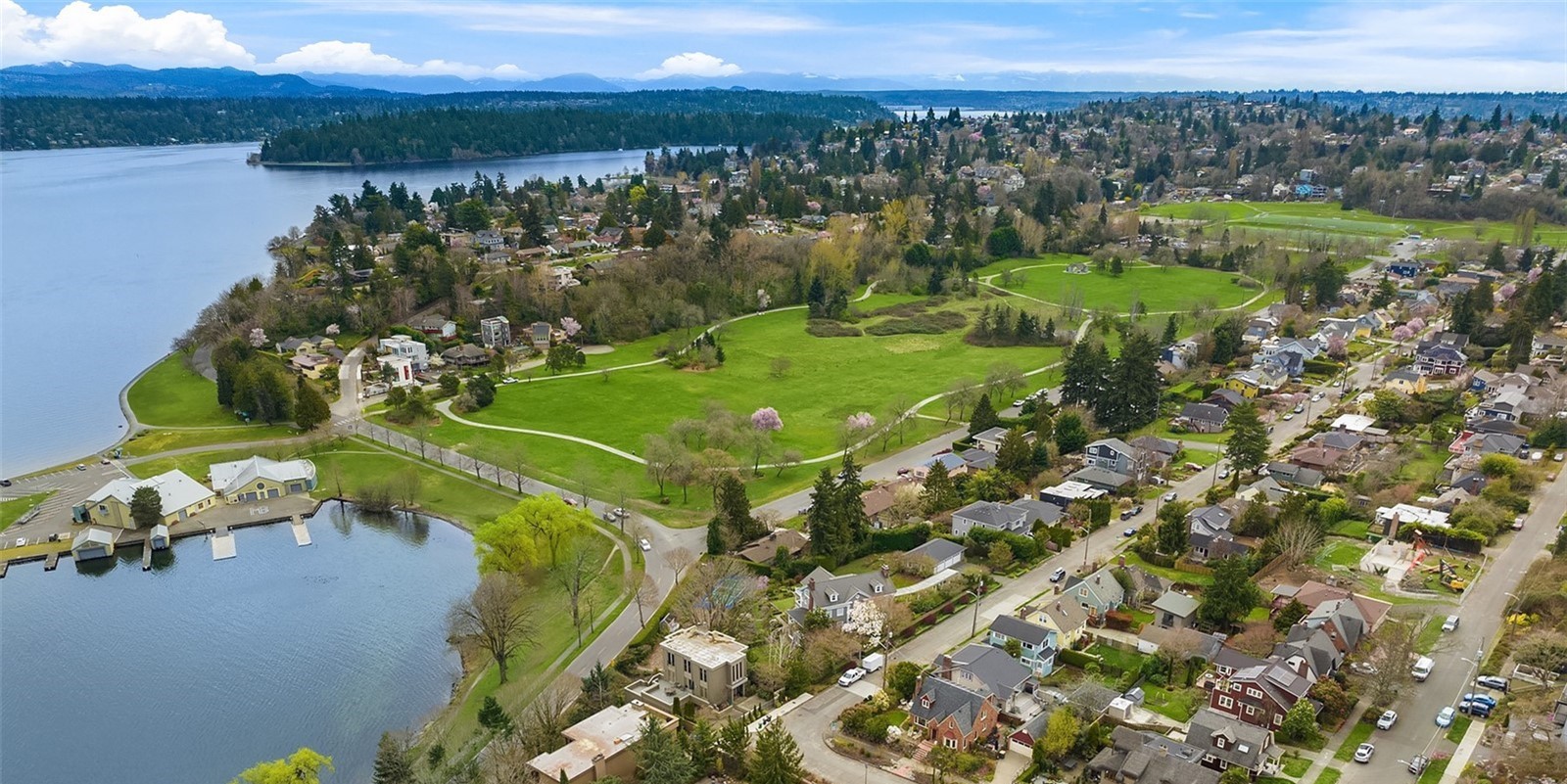 Columbia City, Seattle - Neighborhood Guide
Primary housing types available in Columbia City, Seattle - Washington
Low-Rise Condomiums - Townhomes - Single Family Homes - Apartments
A Brief History of Columbia City
Columbia City is a neighborhood in Seattle that has a rich history dating back to the late 1800s. Originally known as "Columbia," the area was named after the nearby Columbia School, which was built in 1891. In the early 1900s, the neighborhood saw a boom in development, with the construction of the Rainier Valley Electric Railway and the Columbia Theater. During the mid-20th century, Columbia City became a hub for African American culture and community, with the establishment of businesses and organizations that served the needs of Black residents. Today, the neighborhood is known for its diverse community, historic architecture, and vibrant business district.
All about Seattle's Columbia City Neighborhood Today
Seattle's Columbia City neighborhood is a vibrant and diverse community located in the southeastern part of the city. This historically rich area offers a unique experience for residents, with a variety of amenities and attractions that make it a desirable place to call home.
One of the biggest benefits of living in Columbia City is its accessibility. The neighborhood is conveniently located near major transportation routes, including Interstate 5 and the Light Rail, which makes it easy to travel to other parts of the city. This makes it a great choice for those who work in downtown Seattle or other nearby areas, as it allows for an easy commute without the hassle of rush hour traffic.
Columbia City also has a thriving business district, with a variety of shops, restaurants, and other businesses located along Rainier Avenue South. This includes a number of locally owned and operated businesses, which adds to the unique character of the neighborhood. Whether you're looking for a cozy cafe to grab a cup of coffee, a trendy boutique to shop for the latest fashion, or a delicious meal at a farm-to-table restaurant, you'll find it all in Columbia City.
For those who enjoy outdoor activities, Columbia City has a lot to offer as well. The neighborhood is home to several parks, including Columbia Park, which features a playground, basketball court, and picnic area. Seward Park, which is located just a short drive away, offers even more opportunities for outdoor recreation, with hiking trails, swimming beaches, and stunning views of Lake Washington.
In addition to its many amenities, Columbia City also has a rich history and culture. The neighborhood was once a center of African American culture in Seattle, and many historic landmarks and buildings still stand today, including the Columbia City Theater and the Royal Esquire Club. The area has also seen a resurgence of interest in recent years, with new businesses and development projects breathing new life into the community.
Another benefit of living in Columbia City is its sense of community. The neighborhood is known for its friendly and welcoming atmosphere, and residents often gather for community events and festivals throughout the year. The Columbia City Farmers Market, which takes place every Wednesday during the summer months, is a popular gathering spot for locals and visitors alike.
For families with children, Columbia City is also a great place to live. The neighborhood is home to several highly rated schools, including Rainier View Elementary School, which has received numerous awards for academic excellence. There are also several daycares and preschools in the area, as well as plenty of parks and playgrounds for kids to enjoy.
Finally, one of the biggest benefits of living in Columbia City is its affordability. While Seattle is known for its high cost of living, Columbia City offers a more affordable alternative to some of the city's more expensive neighborhoods. Housing options range from charming historic homes to modern apartments, and there are options available to fit a variety of budgets.
Overall, living in Seattle's Columbia City neighborhood offers a unique blend of accessibility, amenities, culture, and community. Whether you're a young professional looking for a convenient place to call home, a family with children seeking a friendly and welcoming community, or anyone in between, Columbia City has something to offer. With its rich history, thriving business district, and stunning natural beauty, it's easy to see why so many people choose to call this neighborhood home.
Alchemy Real Estate knows Columbia City!
With over 25 years of experience representing buyers and sellers in Seattle, we've helped our clients with over 130 transactions in Columbia City alone!
With our Columbia City neighborhood experience, builder relationships and Alchemy Design Build project pipeline, we can show you homes available and actively for sale, as well as Columbia City neighborhood homes that are off-market and still under construction.
Begin Your Search For Homes in Seattle's Columbia City neighborhood
Contact Alchemy Real Estate Today!