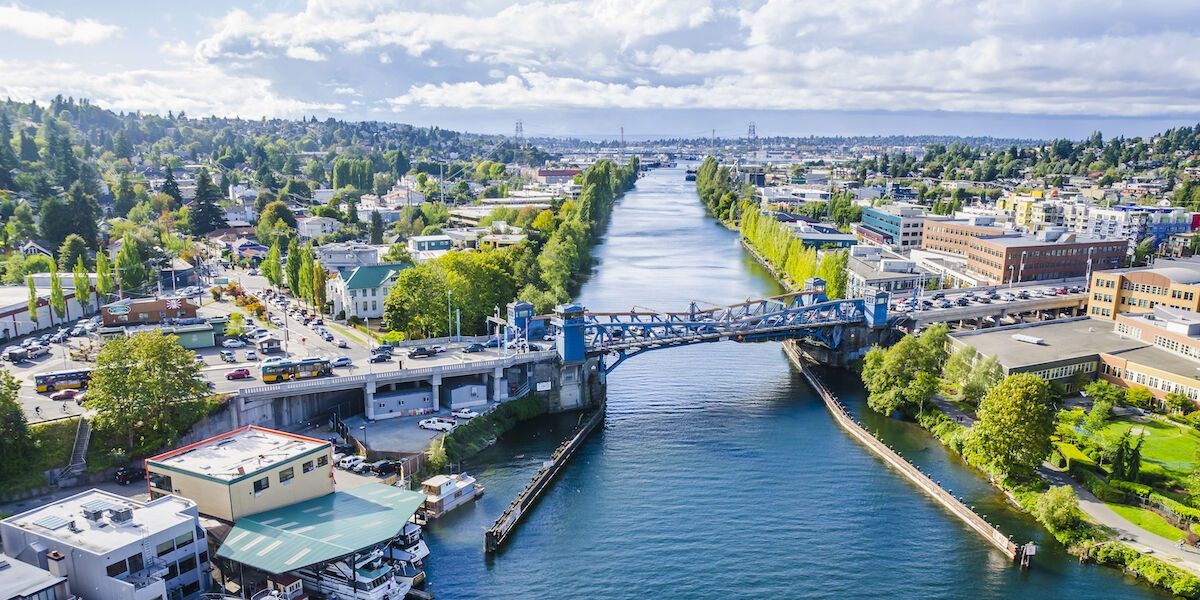 Real estate guide to living in Seattle's Fremont Neighborhood
Primary types of housing you'll find in Fremont, Seattle
Single Family Homes - Low-rise Condominiums - Townhomes - Rental Apartments
A Brief History of Fremont
The Fremont neighborhood in Seattle has a rich history that dates back to the late 1800s. Originally, the area was a logging community with sawmills and lumber yards. In the early 1900s, it became a hub for the shipbuilding industry during World War I and II. In the 1960s, Fremont became known as the "Center of the Universe" due to the counterculture movement that took hold, including the famous Fremont Solstice Parade. Today, Fremont is a bustling neighborhood with a thriving arts scene, quirky public art installations, and a mix of residential and commercial spaces. It remains a unique and eclectic part of Seattle's cultural landscape.
All about Seattle's Fremont Neighborhood Today
Seattle's Fremont neighborhood is a vibrant and eclectic area that offers an exceptional quality of life to its residents. Located just north of downtown Seattle, Fremont is known for its quirky personality, beautiful parks, and thriving arts scene. Whether you're looking for a lively social scene, access to outdoor recreation, or a strong sense of community, Fremont has something to offer everyone.
One of the most significant benefits of living in Fremont is its proximity to downtown Seattle. Commuting to work or enjoying a night out on the town is a breeze thanks to Fremont's convenient location. The neighborhood is well-connected to the rest of the city, with easy access to public transportation, bike lanes, and major highways. Plus, Fremont's walkable streets and pedestrian-friendly layout make it easy to explore on foot.
Fremont's unique personality is another major draw for residents. Known as the "Center of the Universe," Fremont is home to a wide range of art installations, quirky sculptures, and offbeat shops. The Fremont Troll, a massive sculpture of a troll lurking under a bridge, is one of the neighborhood's most iconic landmarks. Other notable attractions include the Lenin Statue, the Interurban Sculpture, and the Fremont Rocket. Whether you're a fan of art or just looking for something out of the ordinary, Fremont is sure to captivate your imagination.
The Fremont neighborhood is also known for its lively social scene. From craft breweries to trendy restaurants and bars, Fremont has no shortage of options for foodies and nightlife enthusiasts. The area's numerous cafes and coffee shops are perfect for catching up with friends or enjoying a quiet afternoon with a book. Whether you're in the mood for a pint of locally-brewed beer or a gourmet meal, Fremont has something to satisfy your cravings.
For those who love the great outdoors, Fremont is a paradise. The neighborhood is situated on the banks of Lake Union, offering stunning views of the water and the Seattle skyline. The Burke-Gilman Trail, a popular walking and biking trail that stretches over 18 miles, runs through Fremont, providing easy access to some of Seattle's most beautiful parks and natural areas. Whether you're looking for a peaceful afternoon stroll or a heart-pumping bike ride, Fremont is the perfect place to get outside and enjoy the beauty of the Pacific Northwest.
Another major benefit of living in Fremont is its strong sense of community. The neighborhood is known for its friendly and welcoming atmosphere, with numerous community events and activities throughout the year. The Fremont Sunday Market, a weekly market featuring local vendors and artisans, is a beloved community institution that draws visitors from all over Seattle. Other events, such as the Fremont Solstice Parade and the Fremont Oktoberfest, are beloved traditions that bring residents together to celebrate the best of Fremont.
Overall, there are countless benefits to living in Seattle's Fremont neighborhood. Whether you're looking for easy access to downtown Seattle, a vibrant social scene, or a strong sense of community, Fremont has something to offer everyone. With its quirky personality, stunning natural beauty, and rich cultural heritage, Fremont is one of Seattle's most beloved neighborhoods.
Alchemy Real Estate knows Fremont!
With over 25 years of experience representing buyers and sellers in Seattle, we've helped our clients with over 40 transactions in Fremont alone!
With our Fremont neighborhood experience, builder relationships, and Alchemy Design Build project pipeline, we can show you homes available and actively for sale, as well as Fremont neighborhood homes that are off-market and still under construction.

Begin your Search for Homes and Real Estate in Seattle's Fremont Neighborhood
Contact Alchemy Real Estate Today!