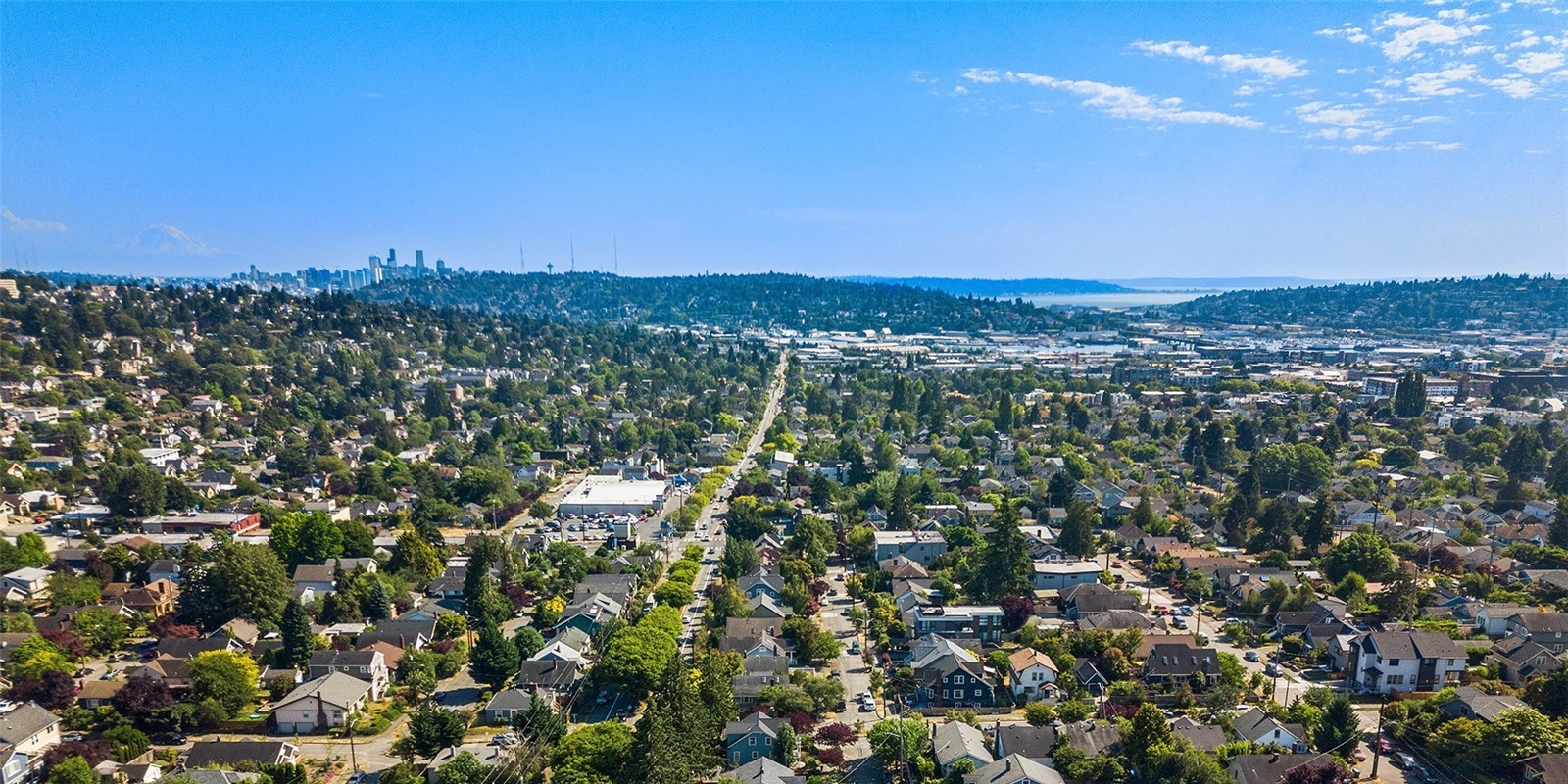 Greenwood, Seattle Neighborhood Guide
The Greenwood Neighborhood's primary residential housing types consist of:
Single Family Homes - Low-rise Condominiums - Townhomes - Rental Apartments
A Brief History of Greenwood
Greenwood, a neighborhood located in north Seattle, has a history that dates back to the late 1800s. Originally a rural area with a few scattered homesteads, it began to develop in earnest after the establishment of the interurban railway in the early 1900s. Greenwood became a thriving commercial district with shops, restaurants, and other businesses lining its streets. During World War II, it became home to many defense workers who built aircraft for the war effort. Today, Greenwood is a diverse and dynamic neighborhood, with a mix of residential and commercial spaces, a thriving arts scene, and a strong sense of community.
All About Seattle's Greenwood Neighborhood Today
Seattle is a city that is home to many unique and vibrant neighborhoods, and one such neighborhood that stands out is Greenwood. Located in North Seattle, Greenwood has a lot to offer to its residents, making it an ideal place to call home. In this article, we will explore the benefits of living in Seattle's Greenwood neighborhood.

Affordable housing
One of the most significant benefits of living in Greenwood is its relatively affordable housing compared to other neighborhoods in Seattle.
Access to transportation
Greenwood is well-connected to other parts of Seattle, making it easy for residents to get around the city. The neighborhood is served by several bus lines, including the RapidRide E Line, which provides express service to downtown Seattle. In addition, Greenwood is located near major roads like Aurora Avenue North, making it easy to get to other parts of Seattle and beyond.
Great schools
Greenwood is home to some excellent public schools, making it a great place for families with children to settle down. Greenwood Elementary School, which serves the neighborhood, has received high ratings from GreatSchools.org, a website that ranks schools based on test scores, student progress, and other factors. Additionally, there are several other good schools in the surrounding area, including Robert Eagle Staff Middle School and Ingraham High School.
Beautiful parks
Greenwood is also home to several beautiful parks that provide ample opportunities for outdoor recreation. One such park is Greenwood Park, which features a playground, basketball court, and walking paths. Another popular park is Sandel Park, which has a picnic area, baseball field, and tennis court. In addition, the neighborhood is located near Carkeek Park, a large park that offers hiking trails, beach access, and stunning views of Puget Sound.

Vibrant arts and culture scene
Greenwood is also known for its vibrant arts and culture scene, which provides residents with plenty of opportunities to engage in creative activities. The neighborhood is home to several art galleries, including Art Up PhinneyWood, which hosts monthly art walks featuring the work of local artists. In addition, Greenwood is home to several music venues, including The Crocodile, which has hosted many famous bands over the years.
Great food and drink options
Greenwood is also home to some fantastic food and drink options, making it a great place for foodies to live. The neighborhood has a diverse range of restaurants, ranging from casual burger joints to upscale eateries. One popular restaurant is FlintCreek Cattle Co., which serves locally sourced, sustainable meat dishes. In addition, Greenwood is home to several excellent breweries and bars, including Naked City Brewery & Taphouse, which has won several awards for its craft beer.
Community spirit
Finally, one of the most significant benefits of living in Greenwood is the sense of community that residents feel. The neighborhood has a strong sense of community spirit, with many events and activities organized throughout the year. One popular event is the Greenwood Seafair Parade, which has been held annually for over 70 years and features local businesses, community groups, and marching bands.
In conclusion, Greenwood is a great neighborhood to live in, offering residents affordable housing, excellent schools, beautiful parks, a vibrant arts and culture scene, great food and drink options, and a strong sense of community spirit. If you are looking for a place to call home in Seattle, Greenwood is definitely worth considering.
Alchemy Real Estate Knows Greenwood!
With over 25 years of experience representing buyers and sellers in Seattle, we've helped our clients with over 70 transactions in Greenwood alone!
With our Greenwood neighborhood experience, builder relationships and Alchemy Design Build project pipeline, we can show you homes available and actively for sale, as well as Greenwood neighborhood homes that are off-market and still under construction.
Begin Your Search for Greenwood Neighborhood Homes and Real Estate
Contact Alchemy Real Estate Today!