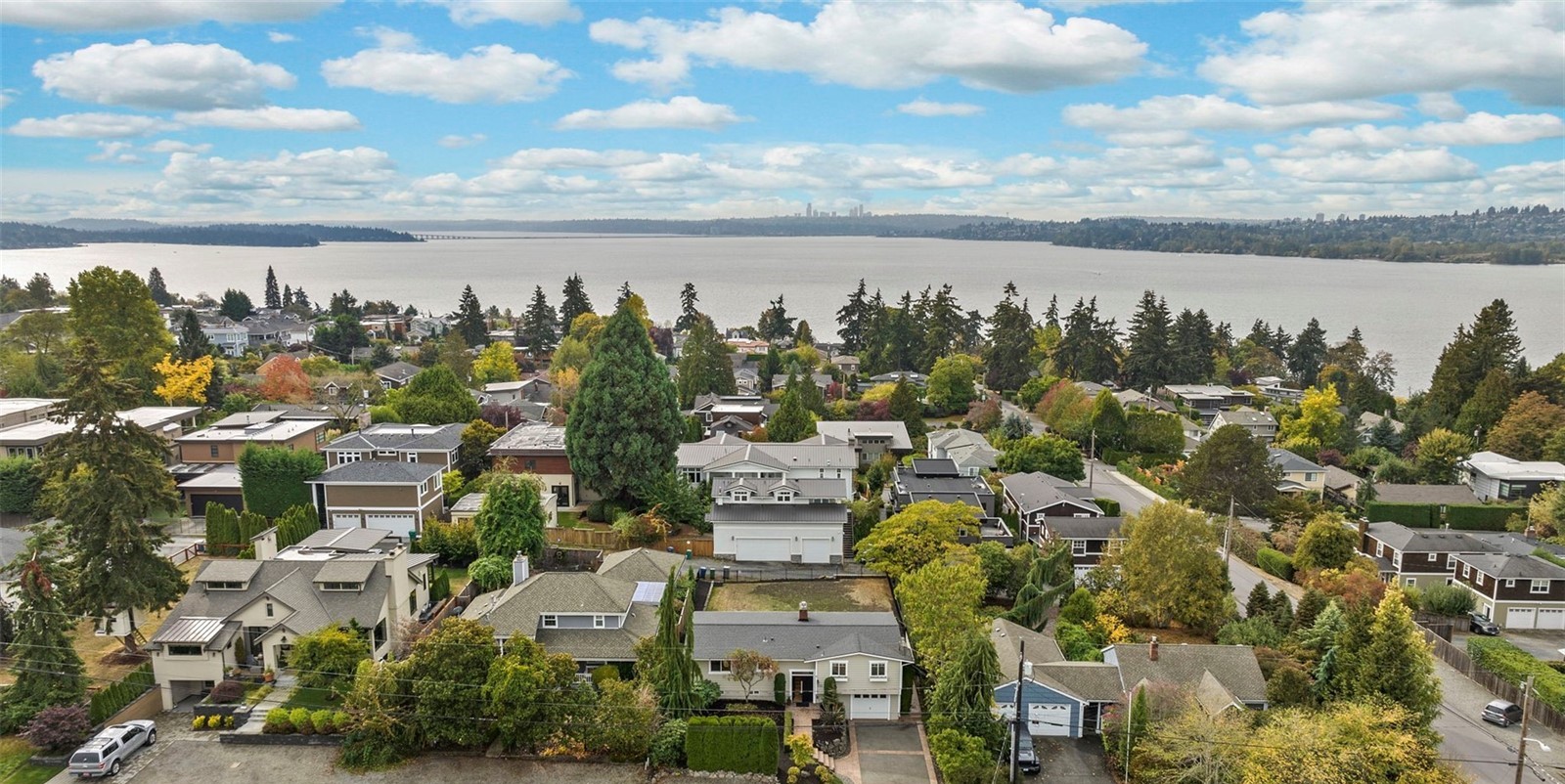 Kirkland, WA Neighborhood Guide
Kirkland Washington's primary residential housing types consist of:
Low-rise Condominiums - Townhomes - Single Family Homes - Rental Apartments
A Brief History of Kirkland, Washington
Kirkland, Washington is a city located in King County, on the eastern shore of Lake Washington. The area where Kirkland is located was first inhabited by the Duwamish and Snoqualmie Native American tribes. In the late 1800s, a man named Peter Kirk, a businessman from England, purchased land in the area with the intention of building a steel mill. He named the town "Kirkland" after himself.
The steel mill was eventually built, and it became a major employer in the area. However, it was short-lived, as it shut down in the early 1900s due to financial troubles. Following the closure of the steel mill, the city experienced a period of decline.
In the 1930s, the city began to rebound, as more people moved to the area and the local economy diversified. Kirkland became known for its scenic beauty, with views of Lake Washington and the Cascade Mountains. It also became a popular destination for tourists, with several parks and beaches established in the surrounding area.
In the 1960s and 1970s, Kirkland experienced another period of growth, as more businesses and residents moved to the area. The city's downtown area was revitalized, with several new businesses and restaurants opening.
Today, Kirkland is a thriving city with a strong economy and a rich history. It is known for its beautiful natural surroundings, vibrant downtown area, and excellent schools. Despite its growth, Kirkland has managed to maintain its small-town charm, making it a great place to call home.
All About Kirkland, Washington Today
Kirkland, Washington is a city located on the eastern shore of Lake Washington in King County. It is known for its picturesque waterfront, vibrant downtown area, and strong sense of community. Here are just a few reasons why Kirkland is such a great place to live.
Natural Beauty
Kirkland is surrounded by natural beauty, with stunning views of Lake Washington and the Cascade Mountains. Residents can enjoy the city's many parks and nature trails, including the popular Juanita Bay Park and the Cross Kirkland Corridor, a 5.75-mile trail that runs from Totem Lake to South Kirkland.
Strong Economy
Kirkland has a strong and diverse economy, with several major companies headquartered in the area, including Google and Tableau. The city is also home to several small businesses and startups, providing plenty of job opportunities for residents.
Excellent Schools
Kirkland is part of the Lake Washington School District, which is consistently ranked as one of the top school districts in the state. The district has a reputation for academic excellence, with high graduation rates and strong college acceptance rates.
Vibrant Downtown
Kirkland's downtown area is a hub of activity, with a variety of shops, restaurants, and entertainment options. The Kirkland Urban development has added even more options, including a movie theater, fitness center, and several new restaurants.
Community Events
Kirkland is known for its community events, including the Kirkland Uncorked Wine Festival, the Kirkland Summerfest, and the Kirkland Classic Car Show. These events provide opportunities for residents to come together and celebrate the city's unique culture and history.
Waterfront Living
Kirkland's waterfront is one of its most unique features, with stunning views of Lake Washington and easy access to the water. Residents can enjoy a variety of water activities, including boating, kayaking, and paddleboarding.
Arts and Culture
Kirkland has a thriving arts and culture scene, with several galleries and art studios located in the city. The Kirkland Performance Center is a popular venue for live music and theater, and the Kirkland Arts Center offers a variety of classes and workshops for artists of all ages and skill levels.
Access to Seattle
Kirkland is located just 12 miles east of Seattle, providing easy access to the city's many attractions and amenities. Residents can enjoy all that Seattle has to offer, including world-class dining, shopping, and cultural experiences, while still enjoying the quiet and relaxed lifestyle of Kirkland.
Outdoor Recreation
Kirkland is a paradise for outdoor enthusiasts, with plenty of opportunities for hiking, biking, and other outdoor activities. The city's many parks and nature trails provide a peaceful escape from the hustle and bustle of everyday life.
Sense of Community
Kirkland has a strong sense of community, with residents coming together to support each other and the city as a whole. The Kirkland Chamber of Commerce and the Kirkland Downtown Association are just a few of the organizations working to make Kirkland a great place to live and do business.
In conclusion, Kirkland, Washington is a wonderful place to live, with natural beauty, a strong economy, excellent schools, and a vibrant downtown area. Whether you're an outdoor enthusiast, an arts and culture lover, or just looking for a great place to call home, Kirkland has something to offer everyone.
Alchemy Real Estate Knows Kirkland!
With over 25 years of experience representing buyers and sellers in Seattle, we've helped our clients with nearly a dozen transactions in Kirkland alone!
With our Kirkland neighborhood experience, builder relationships and Alchemy Design Build project pipeline, we can show you homes available and actively for sale, as well as Kirkland neighborhood homes that are off-market and still under construction.

Begin Your Search for Kirkland homes and Real Estate
Contact Alchemy Real Estate Today!