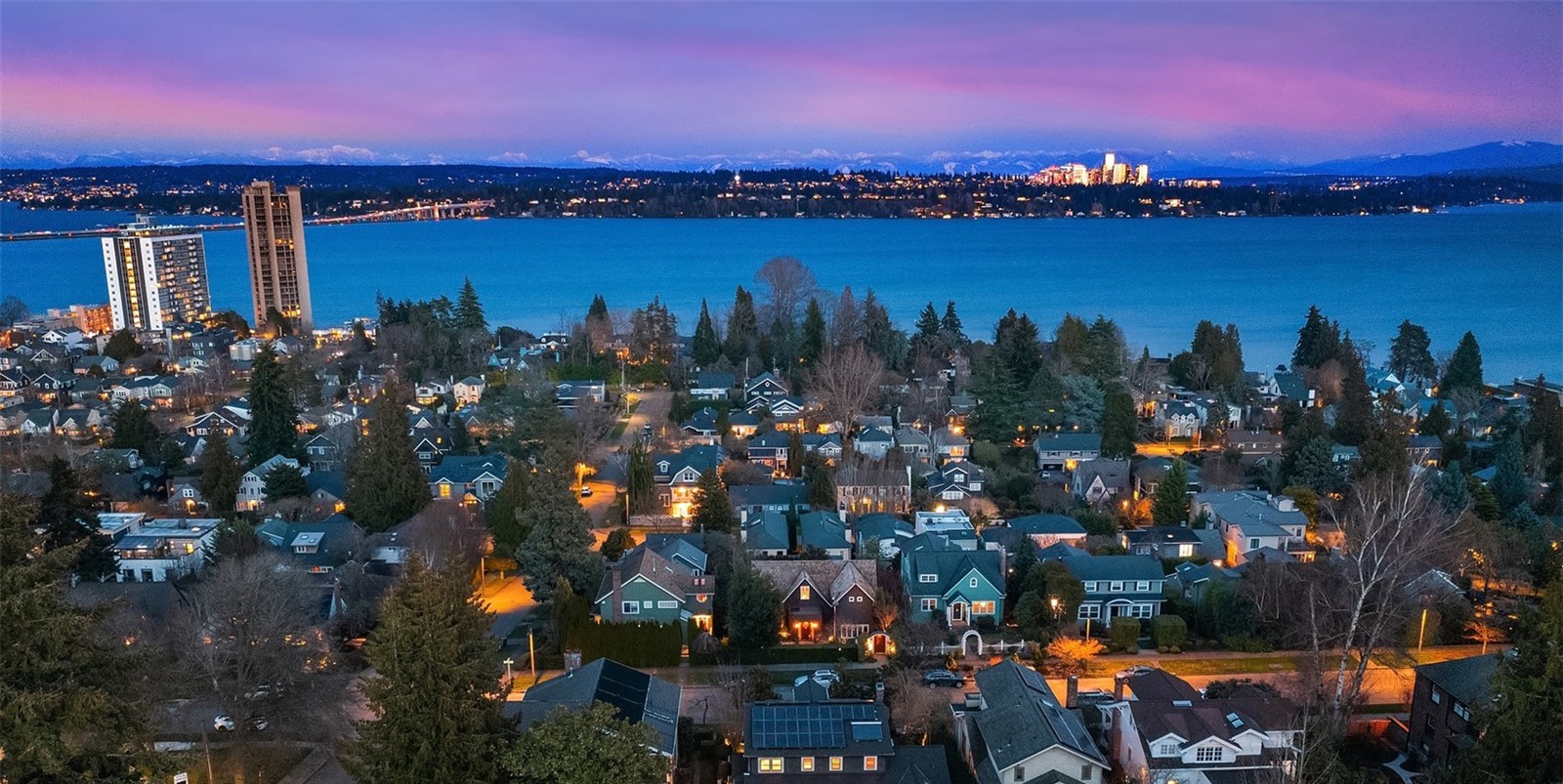 Madison Park, Seattle Neighborhood Guide
The Madison Park Neighborhood's primary residential housing types consist of:
High-rise Condominiums - Low-rise Condominiums - Townhomes - Single Family Homes - Rental Apartments
A Brief History of Madison Park
Madison Park, a neighborhood located in east-central Seattle, on the western shore of Lake Washington, has a history dating back to the early 1900s. Originally a resort area, the neighborhood was a popular destination for Seattleites seeking a weekend retreat. In the 1920s, it began to develop as a residential area, with many grand homes built on its tree-lined streets. Madison Park remained a primarily residential area until the 1950s and 1960s, when commercial development began to take hold. Today, the neighborhood is a mix of upscale homes, boutique shops, and restaurants, and remains a popular destination for both residents and visitors seeking a taste of Seattle's history and charm.
All About Seattle's Madison Park Neighborhood Today
Seattle's Madison Park neighborhood is one of the city's most coveted areas. Situated on the shores of Lake Washington, it offers an exceptional quality of life, with access to stunning natural beauty, world-class amenities, and a thriving local community. There are numerous reasons why living in Madison Park can be beneficial, and in this article, we will explore some of the top advantages of calling this neighborhood home.
Scenic Views
One of the most striking features of Madison Park is its beautiful scenery. The neighborhood is surrounded by lush greenery and offers breathtaking views of Lake Washington and the Cascade Mountains. Many homes in the area have large windows or balconies that take full advantage of the stunning vistas. The nearby Washington Park Arboretum is also a popular destination for outdoor enthusiasts, with miles of hiking and biking trails, gardens, and wildlife viewing opportunities.
Convenient Location
Madison Park's location is another major advantage of the neighborhood. It is just a few minutes' drive from downtown Seattle, making it an ideal spot for commuters. The neighborhood is also well-connected to other parts of the city via public transportation, with several bus routes running through the area. In addition, the nearby Madison Valley area has a thriving business district with numerous restaurants, cafes, and shops, providing residents with easy access to all the amenities they need.
Strong Sense of Community
Madison Park has a strong sense of community, which is evident in the numerous local events and activities that take place throughout the year. These include the annual Madison Park Art Walk, the Madison Park Beach BBQ, and the Madison Park Halloween Parade. The neighborhood also has several community organizations, including the Madison Park Community Council and the Madison Park Business Association, which work to enhance the quality of life in the area.
Top-Rated Schools
Another advantage of living in Madison Park is the access to top-rated schools. The neighborhood is served by Seattle Public Schools, which includes several highly regarded elementary, middle, and high schools. These include McGilvra Elementary School, which is consistently ranked among the top elementary schools in the state, and Garfield High School, which has a strong academic reputation and offers a wide range of extracurricular activities.
Active Lifestyle
Madison Park is a great place for those who enjoy an active lifestyle. The neighborhood is home to several parks and recreational areas, including Madison Park Beach, which offers swimming, sunbathing, and water sports, as well as tennis courts and a playground. The nearby Madison Park Athletic Club provides residents with access to a range of fitness classes and equipment, while the Washington Park Arboretum offers miles of hiking and biking trails.
Upscale Amenities
Madison Park is known for its upscale amenities, which include some of Seattle's finest restaurants and shops. In addition, Madison Park has several high-end boutiques and specialty stores, including home decor and fashion shops.
High Property Values
Finally, one of the most significant benefits of living in Madison Park is the high property values. The neighborhood is one of the most sought-after areas in Seattle, with homes selling for well above the city's median home price. This is partly due to the stunning views and convenient location, but also because of the strong sense of community and top-rated schools, which make it an attractive option for families and professionals alike.
In conclusion, living in Seattle's Madison Park neighborhood offers a host of benefits, from stunning scenery and convenient location to top-rated schools and a strong sense of community. With its upscale amenities, active lifestyle, and high property values, it's no wonder that Madison Park continually makes the top of the list for Seattle's most desirable neighborhoods.
Alchemy Real Estate Knows Madison Park!
With over 25 years of experience representing buyers and sellers in Seattle, we've helped our clients with nearly a dozen transactions in Madison Park alone!
With our Madison Park neighborhood experience, builder relationships and Alchemy Design Build project pipeline, we can show you homes available and actively for sale, as well as Madison Park neighborhood homes that are off-market and still under construction.
Begin your Home Search for Real Estate in Seattle's Madison Park neighborhood
Contact Alchemy Real Estate Today!