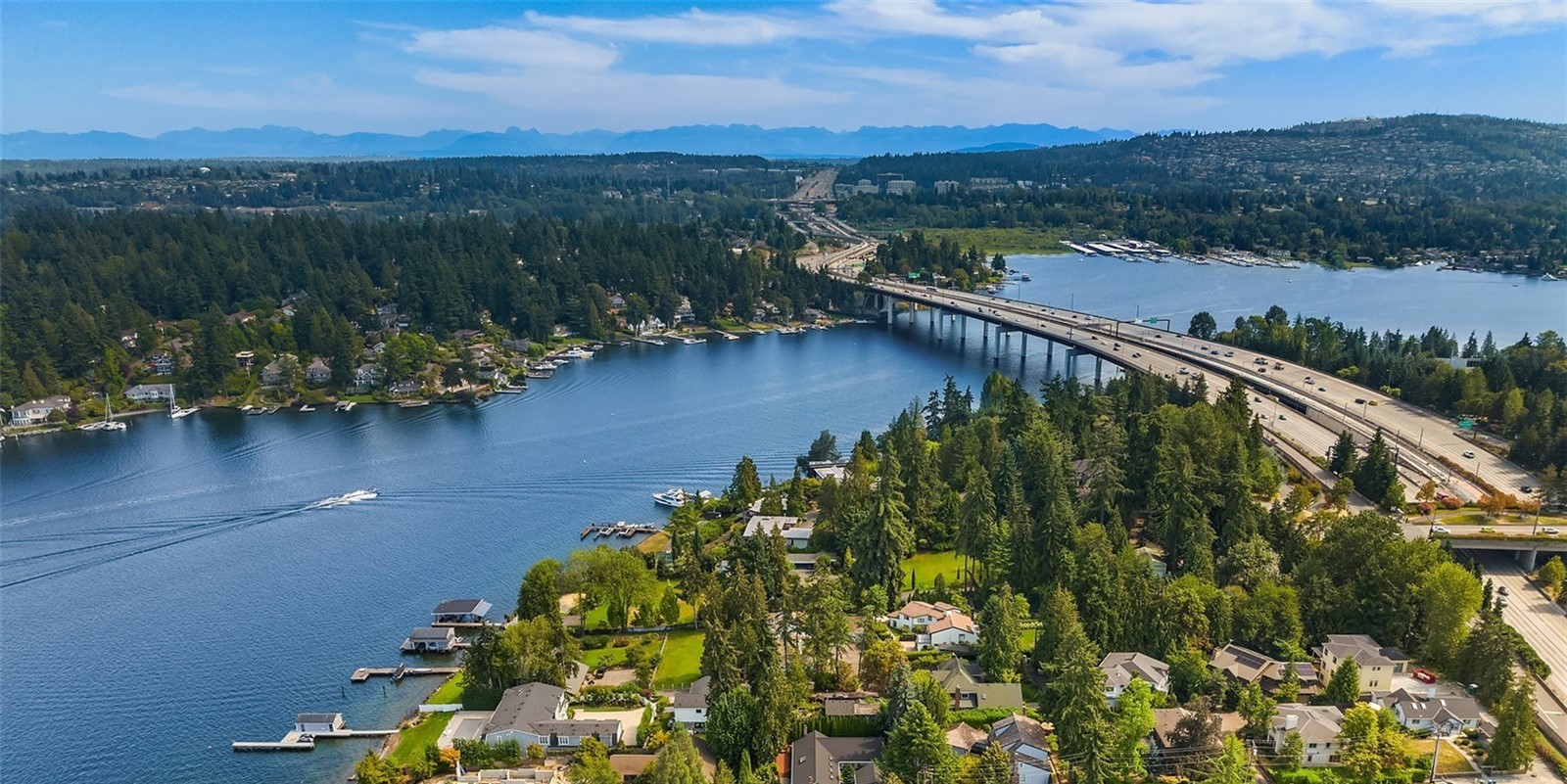 Mercer Island, WA Neighborhood Guide
Mercer Island, Washington's primary residential housing types consist of:
Low-rise Condominiums - Townhomes - Single Family Homes - Rental Apartments
A Brief History of Mercer Island, Washington
Mercer Island, Washington was first inhabited by the Duwamish Native American tribe, who used the island for fishing and hunting. The island was later purchased by the Mercer family, who used it as a vacation retreat.
In 1884, the Mercer Island Park Association was formed, with plans to turn the island into a resort community. However, these plans were put on hold when the bridge connecting the island to the mainland was washed out in a flood.
In the early 1900s, the island began to see more permanent residents, and in 1910, the city of Mercer Island was officially incorporated. The city experienced significant growth during the 1940s and 1950s, with the construction of many homes and the establishment of several schools.
Today, Mercer Island is a thriving community of over 25,000 residents, known for its strong schools, natural beauty, and high quality of life. Despite being located just a short distance from downtown Seattle, the island maintains a quiet, suburban feel, with tree-lined streets, well-maintained parks, and a strong sense of community.
All About Mercer Island, Washington Today
Mercer Island, Washington is a picturesque city located on an island in the middle of Lake Washington. It has become a popular destination for families, retirees, and professionals alike, thanks to its high quality of life, excellent schools, and natural beauty.
One of the primary draws of Mercer Island is its strong sense of community. The city is home to a tight-knit population of around 25,000 residents, who are known for their friendly and welcoming nature. This sense of community is reflected in the city's many events and festivals, such as the annual Summer Celebration, which brings together residents and visitors for a weekend of live music, food, and fun.
Another major factor that makes Mercer Island a great place to live is its exceptional schools. The Mercer Island School District is consistently ranked as one of the best in the state, with high graduation rates and strong academic performance. The district is home to six schools, including three elementary schools, one middle school, one high school, and one alternative school.
In addition to its excellent schools, Mercer Island is also known for its beautiful parks and outdoor spaces. The city is home to over 475 acres of parks and open spaces, including Luther Burbank Park, which features a beach, swimming area, and walking trails, and Pioneer Park, which offers hiking and mountain biking trails, as well as stunning views of Lake Washington.
For those who enjoy outdoor recreation, Mercer Island offers plenty of opportunities for boating, fishing, swimming, and more. The city is surrounded by water, making it an ideal destination for kayaking, paddleboarding, and other water sports. It also has a number of public beaches and swimming areas, as well as several marinas and boat launches.
Mercer Island is also home to a thriving arts and culture scene. The city is home to several galleries, museums, and performing arts venues, including the Mercer Island Center for the Arts, which hosts a variety of shows and exhibits throughout the year. The city's public art program, which features sculptures and installations throughout the city, is also a major draw for art lovers.
In addition to its many cultural offerings, Mercer Island also has a bustling downtown area, with a variety of shops, restaurants, and cafes. The city's farmers market, held on Sundays during the summer months, is a popular destination for locals and visitors alike, offering fresh produce, artisanal goods, and live music.
Perhaps one of the most appealing aspects of living on Mercer Island, however, is its proximity to Seattle. The city is just a short drive from downtown Seattle, making it easy to access all of the amenities and attractions of the city while still enjoying a more peaceful and suburban lifestyle. This makes Mercer Island an ideal choice for those who work in Seattle but want to escape the hustle and bustle of the city after work.
Overall, Mercer Island is a wonderful place to call home, offering a high quality of life, excellent schools, beautiful parks and outdoor spaces, a thriving arts and culture scene, and easy access to Seattle. Whether you're a family looking for a safe and welcoming community, a retiree seeking a peaceful and serene place to spend your golden years, or a professional looking for a convenient and comfortable place to live, Mercer Island has something for everyone.
Alchemy Real Estate Knows Mercer Island!
With over 25 years of experience representing buyers and sellers in the greater Seattle area, we've helped our clients with 5 transactions in Mercer Island alone!
With our Mercer Island neighborhood experience, builder relationships and Alchemy Design Build project pipeline, we can show you homes available and actively for sale, as well as Mercer Island neighborhood homes that are off-market and still under construction.
Begin Your Search for Mercer Island homes and Real Estate.
Contact Alchemy Real Estate Today!