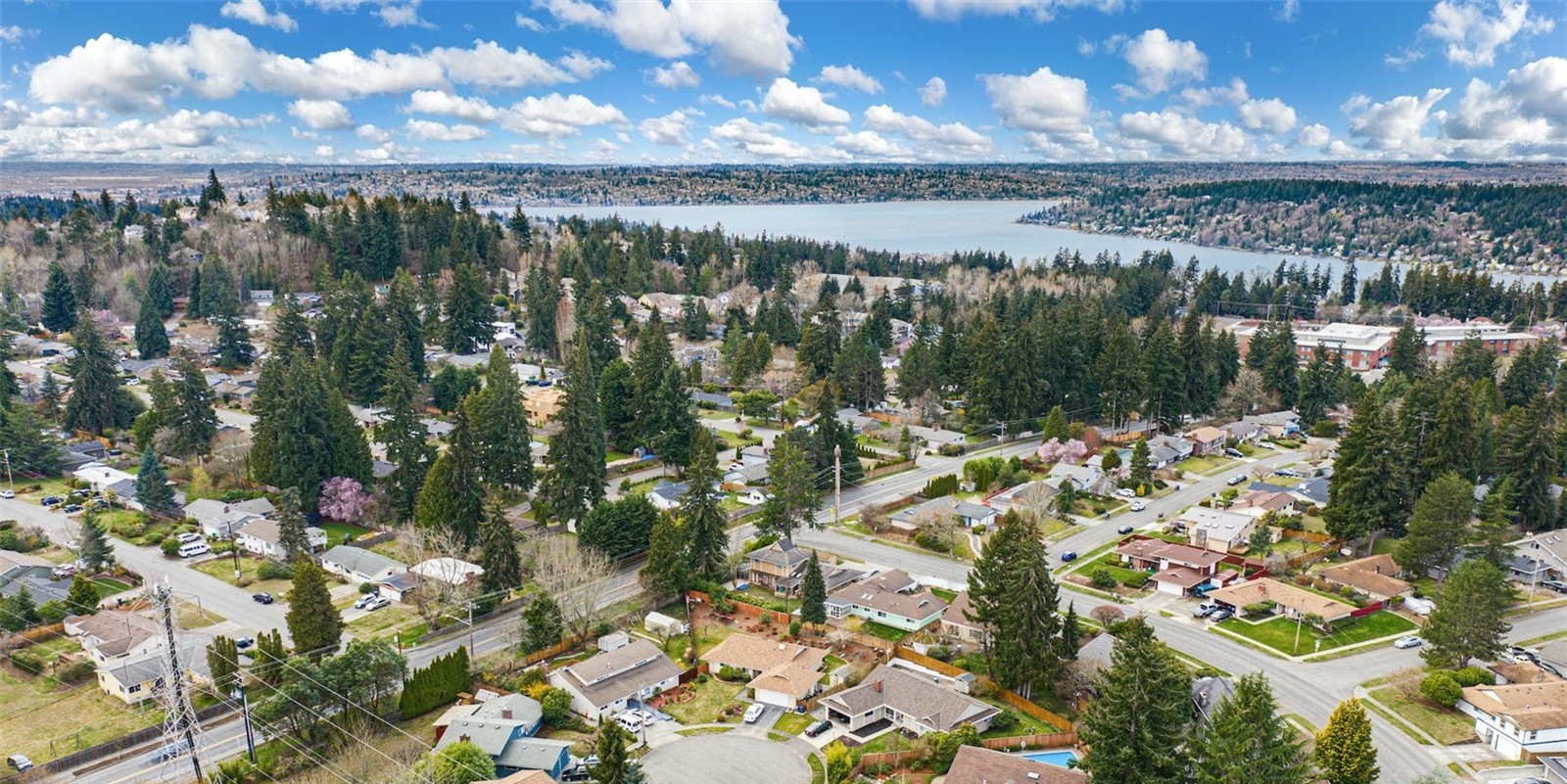 Newcastle, WA Neighborhood Guide
Newcastle, Washington's primary residential housing types consist of:
Low-rise Condominiums - Townhomes - Single Family Homes - Rental Apartments
A Brief History of Newcastle, Washington
Newcastle, Washington is a small city located in King County, east of Seattle. The area where Newcastle now stands was originally inhabited by the Duwamish people, who fished and hunted in the region.
In the late 1800s, a group of investors from the eastern United States purchased land in the area with the goal of building a coal mining town. They named the town "Newcastle" after the coal mining town in England. The first mine in Newcastle opened in 1871, and the town grew rapidly, attracting miners and their families from around the world.
The coal mining industry continued to thrive in Newcastle until the early 1900s, when the demand for coal began to decline. The last mine in Newcastle closed in 1963, and the town began to shift towards residential development.
In 1994, Newcastle was officially incorporated as a city. Since then, the city has continued to grow and develop, with a focus on maintaining a high quality of life for residents. Today, Newcastle is known for its beautiful parks and natural areas, excellent schools, and convenient location near Seattle and other major employment centers in the region.
All About Newcastle, Washington Today
Newcastle, Washington may be a small city, but it offers big benefits to those who call it home. From its stunning natural beauty to its strong sense of community and convenient location, there are many reasons why Newcastle is a great place to live.
One of the biggest draws of Newcastle is its location. Situated just east of Seattle, the city is a short drive away from some of the region's major employment centers, including the thriving tech industry in Bellevue and Redmond. This makes it an ideal place to live for those who work in these areas but want to escape the hustle and bustle of city life.
Newcastle is also home to some of the most beautiful parks and natural areas in the region. The city is surrounded by lush forests, and residents can enjoy miles of hiking and biking trails, as well as stunning views of Lake Washington and the Cascade Mountains. The city's many parks offer something for everyone, including playgrounds, sports fields, picnic areas, and more.
But perhaps one of the biggest draws of Newcastle is its strong sense of community. Despite its small size, the city has a vibrant and active community, with events and activities happening throughout the year. The city's annual Fourth of July celebration, which includes a parade and fireworks show, is a beloved tradition that brings the community together. Other events, such as the Newcastle Days festival and the Concerts in the Park series, offer residents the chance to enjoy live music, food, and fun with their neighbors.
In addition to these community events, Newcastle is home to many excellent schools, making it a popular choice for families. The city is part of both the Bellevue and the Issaquah School District, which are both known for its high-quality education and strong community involvement. In addition to traditional public schools, Newcastle also has several private and charter schools to choose from.
For those who are looking to buy a home in Newcastle, there are many options available. The city offers a mix of new and established neighborhoods, with a range of home styles and prices to fit every budget. Whether you're looking for a cozy condo or a spacious single-family home, there's something for everyone in Newcastle.
Overall, Newcastle offers a unique blend of natural beauty, community spirit, and convenience that make it an ideal place to live. Whether you're a young professional, a family with children, or a retiree looking for a peaceful and welcoming community, Newcastle has something to offer. So if you're considering a move to the Seattle area, be sure to put Newcastle on your list of potential places to call home. You won't be disappointed!
Alchemy Real Estate Knows Newcastle!
With over 25 years of experience representing buyers and sellers in the Seattle area, we've helped our clients with over 30 transactions in Newcastle and the greater East Side alone!
With our Newcastle neighborhood experience, builder relationships and Alchemy Design Build project pipeline, we can show you homes available and actively for sale, as well as Newcastle neighborhood homes that are off-market and still under construction.
Begin Your Search for Newcastle homes and Real Estate
Contact Alchemy Real Estate Today!