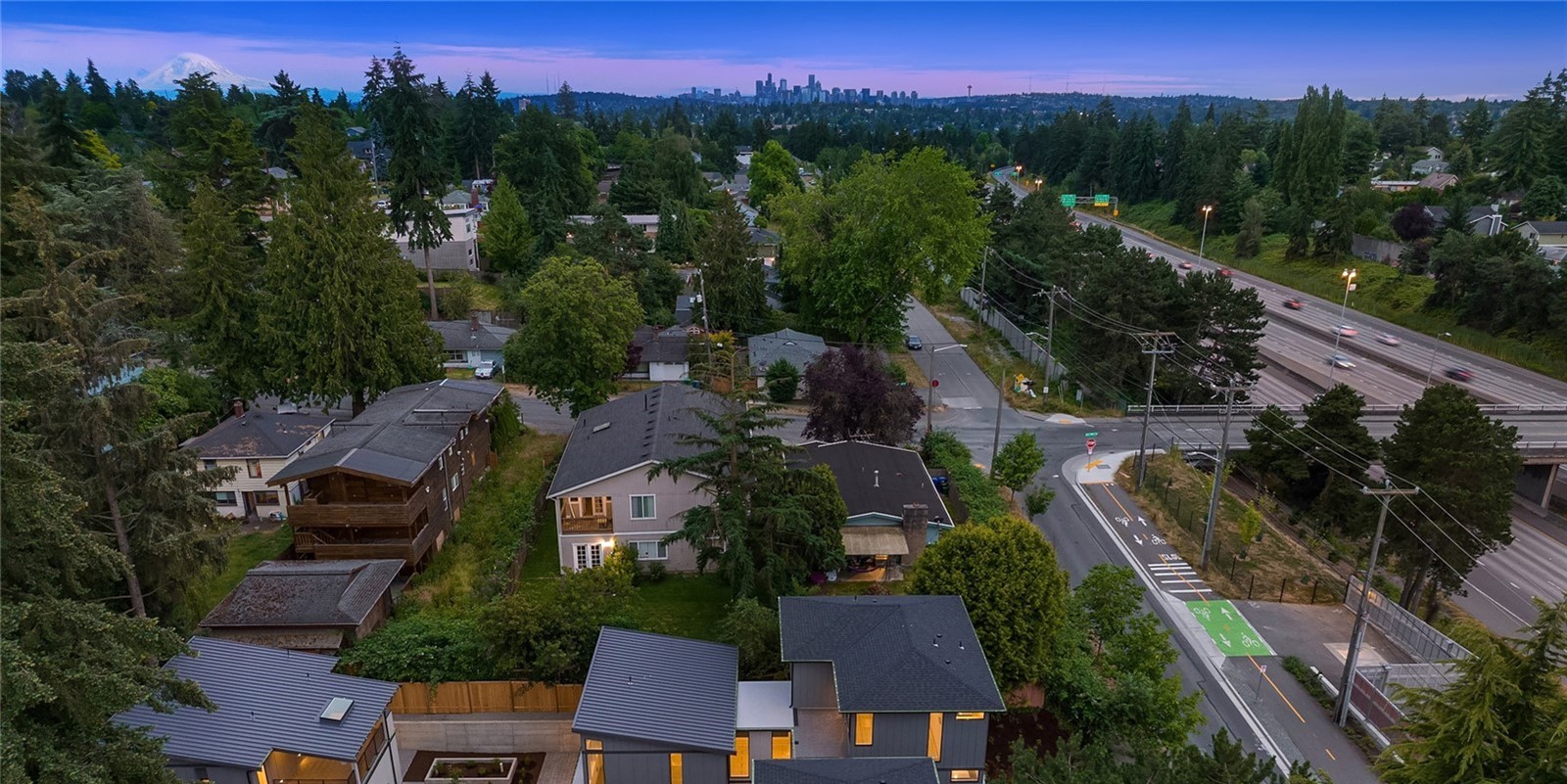 Northgate, Seattle Neighborhood Guide
The Northgate Neighborhood's primary residential housing types consist of:
Low-rise Condominiums - Townhomes - Single Family Homes - Rental Apartments
All About Seattle's Northgate Neighborhood Today
Seattle is known for its vibrant neighborhoods, and Northgate is one of the best places to live in the city. Located just north of downtown, Northgate is a bustling urban neighborhood with a lot to offer. Whether you're a young professional, a family with kids, or a retiree, Northgate has something for everyone. In this article, we will explore the benefits of living in Seattle's Northgate neighborhood.
Proximity to Downtown Seattle
One of the main benefits of living in Northgate is its proximity to downtown Seattle. Northgate is only 7 miles away from downtown, making it an ideal location for those who work in the city. You can easily take public transportation or drive to downtown Seattle, and you will be there in less than 20 minutes. Northgate also has its own light rail station, which connects it to the University of Washington, Capitol Hill, and downtown Seattle.
Access to Outdoor Recreation
Seattle is known for its beautiful parks and outdoor recreation, and Northgate is no exception. Northgate has several parks, including Northacres Park, which has a playground, sports fields, and a skate park. The neighborhood is also close to the popular Green Lake Park, which has a 2.8-mile walking and biking trail, a swimming beach, and paddle boat rentals. If you're a hiker or a biker, you'll love the nearby Burke-Gilman Trail, which stretches over 27 miles from Seattle to the eastside suburbs.
Diverse Dining and Shopping Options
Northgate is a great place to be if you love dining out or shopping. The Northgate Mall is one of the largest malls in Seattle and has over 125 stores, including Nordstrom, Macy's, and JCPenney. If you're looking for something more unique, Northgate has plenty of independent shops and boutiques, as well as a diverse selection of restaurants. Whether you're in the mood for Thai food, Mexican cuisine, or classic American fare, you'll find it all in Northgate.
Affordable Housing
Compared to other Seattle neighborhoods, Northgate is relatively affordable. The cost of living in Seattle can be high, but Northgate offers a more affordable option for those who want to live close to the city. The neighborhood has a mix of housing options, including apartments, condos, and single-family homes. Whether you're looking for a studio apartment or a four-bedroom house, you'll find something that fits your budget in Northgate.
Excellent Schools
Northgate is home to several excellent schools, making it a great place to raise a family. The neighborhood is served by the Seattle Public School District, which includes highly-rated elementary, middle, and high schools. The nearby North Seattle College also offers a range of educational opportunities for adults who want to continue their education.
Community Involvement
Northgate has a strong sense of community, and residents are involved in a range of neighborhood activities and events. The Northgate Community Center offers a variety of classes and programs for residents of all ages, including fitness classes, cooking classes, and arts and crafts workshops. The neighborhood also hosts several events throughout the year, including a farmers' market, a holiday tree lighting ceremony, and a summer concert series.
Cultural Attractions
Northgate is home to several cultural attractions, including the Northgate Transit Center, which features a 14-foot-tall bronze statue of a grizzly bear. The neighborhood is also close to the Museum of History and Industry, which showcases the history of Seattle and the Pacific Northwest. If you're a fan of live performances, you'll love the nearby North Seattle College Theater, which hosts a range of productions throughout the year.
Tech Industry Hub
Seattle is known for its thriving tech industry and Northgate offers easy access via it's Link light rail hub, to employers throughout the city and Puget Sound Region.

Make sure to explore Northgate as an affordable, convenient and exciting place to call home.
Alchemy Real Estate Knows Northgate!
With over 25 years of experience representing buyers and sellers in Seattle, we've helped our clients with nearly 40 transactions in Northgate alone!
With our Northgate neighborhood experience, builder relationships and Alchemy Design Build project pipeline, we can show you homes available and actively for sale, as well as Northgate neighborhood homes that are off-market and still under construction.
Begin your Home Search for Real Estate in Seattle's Northgate neighborhood
Contact Alchemy Real Estate Today!