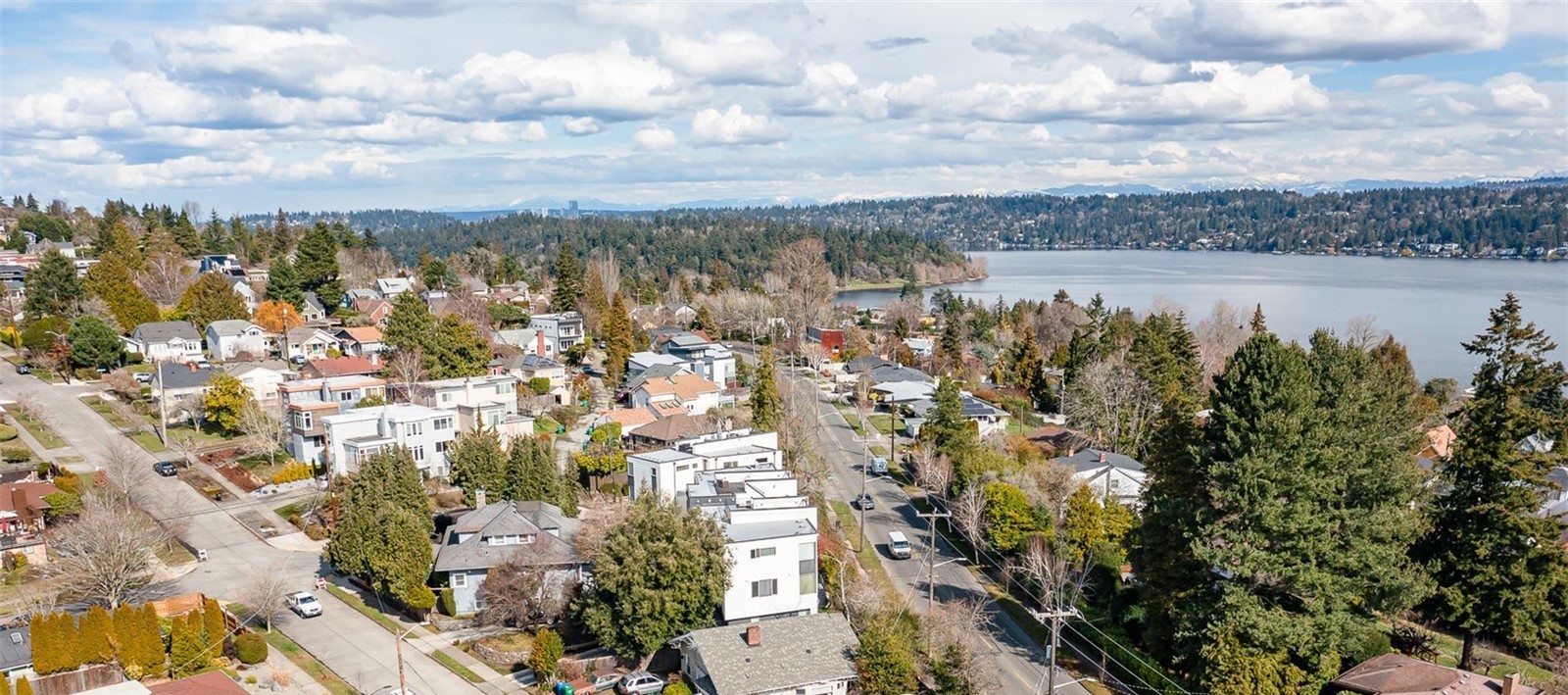 Rainier Valley, Seattle Neighborhood Guide
The Rainier Valley Neighborhood's primary residential housing types consist of:
Low-rise Condominiums - Townhomes - Single Family Homes - Rental Apartments
A Brief History of Rainier Valley
Rainier Valley, a neighborhood located in south Seattle, has a history dating back to the late 1800s. Originally a rural area, it began to develop as a residential neighborhood in the early 1900s, with many homes built for workers in the nearby lumber and coal industries. In the 1940s and 1950s, the neighborhood saw an influx of African American and Asian American families, who were drawn to the area's affordability and diversity. During the Civil Rights era, Rainier Valley became a hub for activism and social justice movements, with several community organizations and civil rights leaders based in the neighborhood. In recent years, the area has undergone significant redevelopment, with a focus on promoting economic growth and community engagement. Today, Rainier Valley is a diverse and vibrant neighborhood, home to a thriving arts scene and several community-based organizations. It is also home to several parks and the popular Lake Washington Boulevard trail.
All About Seattle's Rainier Valley Neighborhood Today
Seattle's Rainier Valley is a vibrant and diverse neighborhood in the southern part of the city. Known for its cultural richness, natural beauty, and strong sense of community, Rainier Valley has become an increasingly popular place to live in recent years. In this article, we will explore the benefits of living in this unique neighborhood.
Affordability
One of the biggest benefits of living in Rainier Valley is affordability. Compared to many other neighborhoods in Seattle, housing prices in Rainier Valley are relatively lower. This is particularly true for renters, who can find a wide range of affordable options, from apartments to single-family homes.
In addition to being affordable, the housing in Rainier Valley is also diverse. There are a variety of housing types and styles, from historic craftsman homes to modern townhouses. This diversity means that there is something for everyone in Rainier Valley, whether you are a young professional or a growing family.
Access to Nature
Rainier Valley is home to some of Seattle's most beautiful natural areas. With the Duwamish River running through the neighborhood and Mount Rainier visible in the distance, residents of Rainier Valley are never far from nature. In addition to the river and the mountain, the neighborhood is also home to several parks, including Seward Park and Kubota Garden.
Seward Park is a 300-acre park located on Lake Washington. The park features a 2.4-mile walking and biking path, a swimming beach, and stunning views of the lake and the surrounding mountains. Kubota Garden, on the other hand, is a Japanese garden that covers 20 acres. The garden features streams, waterfalls, and a variety of plants and trees, making it a peaceful and serene retreat in the heart of the city.
Rich Culture
Rainier Valley is one of the most diverse neighborhoods in Seattle. With a large population of immigrants from around the world, the neighborhood is a hub of cultural activity. There are several cultural events held throughout the year, including the annual Rainier Valley Heritage Parade and Festival.
In addition to events, there are also several cultural institutions in Rainier Valley, including the Wing Luke Museum of the Asian Pacific American Experience and the Northwest African American Museum. These museums celebrate the contributions of these communities to the history and culture of the Pacific Northwest.
Transportation
Rainier Valley is also a transportation hub, with several major roads and highways running through the neighborhood. This makes it easy to get to other parts of Seattle and beyond. The neighborhood is also served by several public transportation options, including light rail, buses, and streetcars.
The light rail has been a game-changer for Rainier Valley. The line runs from downtown Seattle to the southern part of the city, with several stops in Rainier Valley. This has made it easy for residents to commute to work or school, as well as to explore other parts of the city.
Strong Community
Finally, one of the biggest benefits of living in Rainier Valley is the sense of community that exists in the neighborhood. Despite being a large and diverse neighborhood, Rainier Valley has a strong sense of community. This is due in part to the neighborhood's history of activism and social justice.
Over the years, Rainier Valley has been the site of several important civil rights and social justice movements. This legacy has helped to create a strong sense of community among residents, who are dedicated to making the neighborhood a better place for everyone.
There are several community organizations in Rainier Valley, including the Rainier Valley Food Bank and the Rainier Beach Action Coalition. These organizations work to provide support and resources to residents, and to create a more equitable and just community.
In conclusion, living in Seattle's Rainier Valley neighborhood has many benefits, from affordability to access to nature, ease of commuting to Seattle, Bellevue and areas in South Puget Sound. Anyone checking out new neighborhoods in Seattle and looking for diversity, culture, and affordability should put Rainier Valley on their list of must explore neighborhoods in Seattle.
Alchemy Real Estate Knows Rainier Valley!
With over 25 years of experience representing buyers and sellers in Seattle, we've helped our clients with over 40 transactions in Rainier Valley alone!
With our Rainier Valley neighborhood experience, builder relationships and Alchemy Design Build project pipeline, we can show you homes available and actively for sale, as well as Rainier Valley neighborhood homes that are off-market and still under construction.
Begin your Home Search for Real Estate in Seattle's Rainier Valley neighborhood
Contact Alchemy Real Estate Today!