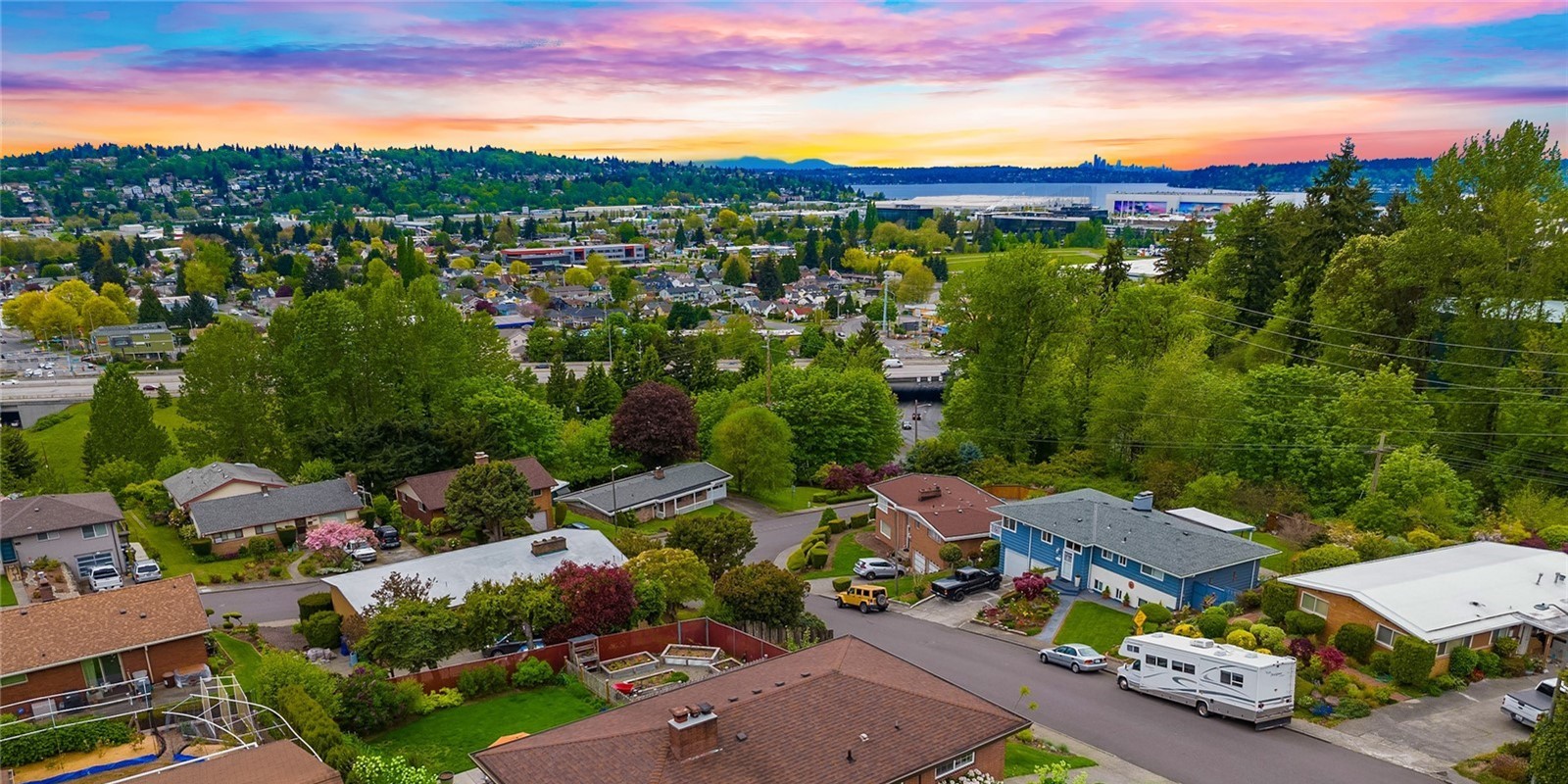 Renton, WA Neighborhood Guide
Renton, Washington's primary residential housing types consist of:
Low-rise Condominiums - Townhomes - Single Family Homes - Rental Apartments
A Brief History of Renton, Washington
Renton, Washington was founded in the late 19th century as a small farming community located along the banks of the Cedar River. The city's name was derived from the nearby Renton Hill, which was named after William Renton, a prominent businessman and investor who owned a coal mine in the area.
In the early 20th century, Renton began to grow and develop as a hub of industry and commerce. The city was home to a number of sawmills, shingle mills, and other manufacturing facilities, which helped to drive economic growth and create jobs for local residents. Additionally, Renton became a popular destination for travelers, thanks in part to its location along the major transportation routes connecting Seattle and Tacoma.
Throughout the 20th century, Renton continued to evolve and expand, with new residential and commercial development taking place throughout the city. In the 1940s and 1950s, the city became home to several major defense contractors, including Boeing, which helped to drive the local economy and establish Renton as a center of innovation and technology.
Today, Renton is a thriving city with a diverse economy and a strong sense of community. From its historic downtown area to its beautiful parks and recreational spaces, Renton offers residents a high quality of life and a range of amenities that make it a great place to call home.
All About Renton, Washington Today
Located just 11 miles southeast of downtown Seattle, Renton, Washington is a thriving city that offers a high quality of life and a wide range of amenities. Whether you're looking for a bustling city center or a quiet suburban neighborhood, Renton has something to offer. Here are just a few of the reasons why Renton is such a great place to live.
One of the biggest draws of Renton is its central location. The city is situated just off of Interstate 405, making it easy to commute to nearby employment centers in Seattle, Bellevue, and other cities. Additionally, the city is home to the Renton Municipal Airport, which offers convenient access to regional and national destinations.
Another major draw of Renton is its thriving economy. The city is home to a number of major employers, including Boeing, Kaiser Permanente, and the Federal Aviation Administration. Additionally, the city's downtown area has undergone significant redevelopment in recent years, with new shops, restaurants, and other businesses opening in the area. This has helped to make Renton a hub of activity and innovation in the region.
Of course, Renton isn't all work and no play. The city is also home to many beautiful parks and recreational areas, including Gene Coulon Memorial Beach Park. This popular park offers 57 acres of waterfront space, complete with a swimming beach, walking trails, and picnic areas. In addition to Gene Coulon, Renton is home to several other parks and natural areas, providing residents with ample opportunities for outdoor recreation and relaxation.
Renton is also a great place to raise a family. The city is served by the Renton School District, which offers a range of educational programs and services for students of all ages. Additionally, Renton has a strong sense of community, with a range of family-friendly events and activities happening throughout the year. From the city's annual Fourth of July parade and fireworks show to its community festivals and concerts, there's always something happening in Renton.
For those who are looking to buy a home in Renton, there are many options available. The city offers a range of housing styles and prices, from cozy condos and townhomes to spacious single-family homes. Additionally, the city has seen significant growth and development in recent years, with new residential and commercial projects underway throughout the area.
Overall, Renton is a city that offers a high quality of life and a range of amenities for residents of all ages. Whether you're a young professional, a family with children, or a retiree looking for a peaceful and welcoming community, Renton has something to offer. So if you're considering a move to the Seattle area, be sure to put Renton on your list of potential places to call home. You won't be disappointed!
Alchemy Real Estate Knows Renton!
With over 25 years of experience representing buyers and sellers in Seattle, we've helped our clients with nearly a dozen transactions in Renton alone!
With our Renton neighborhood experience, builder relationships and Alchemy Design Build project pipeline, we can show you homes available and actively for sale, as well as Renton neighborhood homes that are off-market and still under construction.
Begin Your Search for Renton homes and Real Estate today!
Contact Alchemy Real Estate Today!