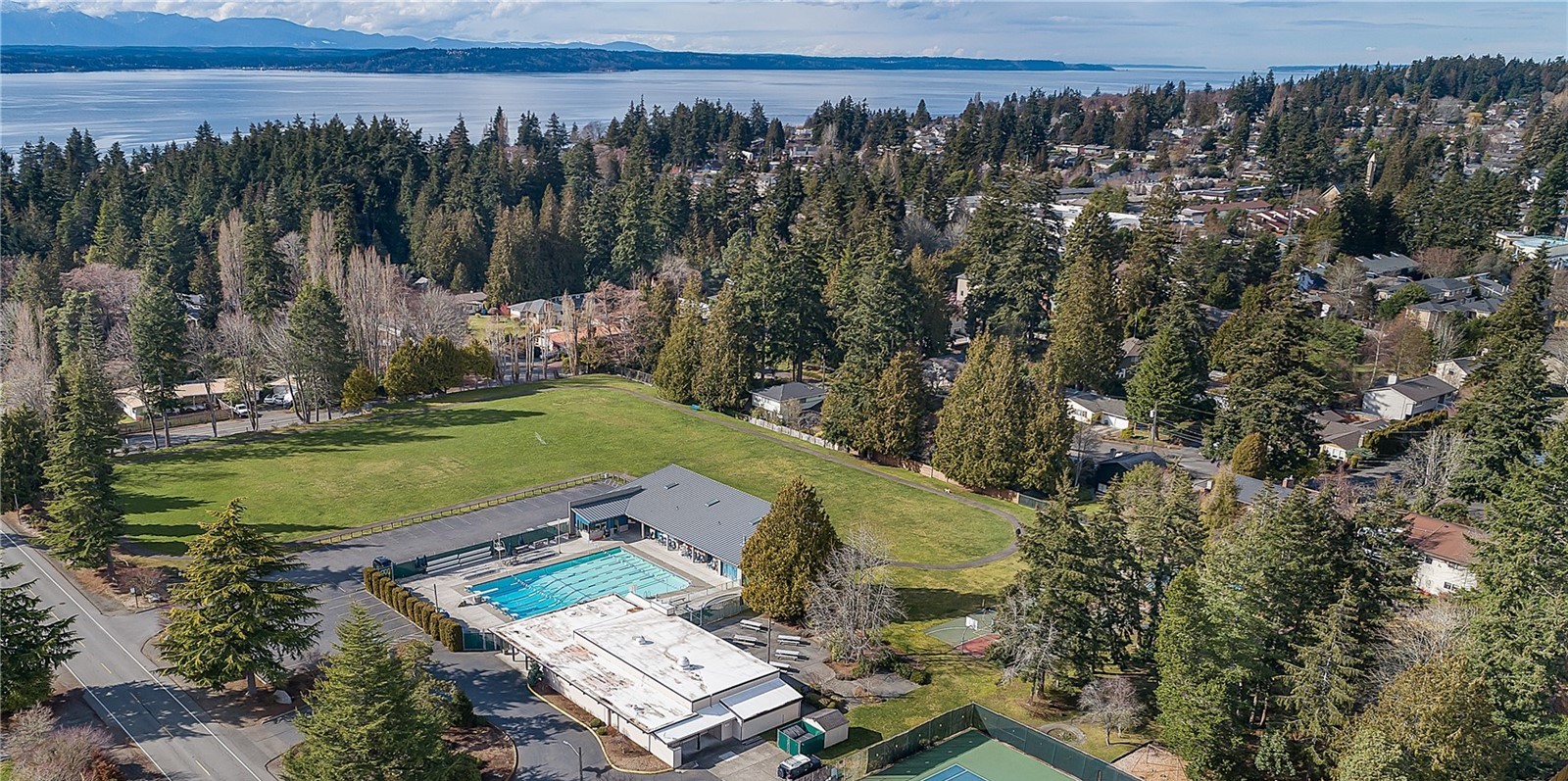 Shoreline, WA Neighborhood Guide
Shoreline, Washington's primary residential housing types consist of:
Low-rise Condominiums - Mid-Rise Condominiums - Townhomes - Single Family Homes - Rental Apartments
A Brief History of Shoreline, Washington
Shoreline, Washington is a city located in King County, just north of Seattle. The area was originally inhabited by the Native American Duwamish tribe. In the late 19th century, the land was purchased by a developer who created a trolley line to connect Seattle to the nearby towns of Richmond Beach and Echo Lake. The trolley line was later replaced by a highway, which was a major factor in the growth of the area.
The area was originally called "Shore Line" due to its proximity to the shore of Puget Sound. The city was officially incorporated in 1995 after several years of discussion and planning.
Throughout its history, Shoreline has been a hub of activity and innovation. In the early 20th century, the area was home to a large number of sawmills and shingle mills, which produced lumber and other products for the growing city of Seattle. The area also played a role in the development of aviation, with the Boeing Company establishing an airplane factory in nearby Lake City in the 1930s.
Today, Shoreline is a thriving city with a diverse population and a strong sense of community. The city is known for its excellent schools, beautiful parks, and wide range of recreational opportunities. It is home to several colleges and universities, including Shoreline Community College and Bastyr University. The city also hosts many events and festivals throughout the year, including the Shoreline Arts Festival and the Shoreline Farmers Market.
All About Shoreline, Washington Today
Shoreline, Washington is a beautiful suburban city located just north of Seattle. With a population of over 56,000 residents, it is a diverse community that offers a high quality of life. Here are some of the reasons why Shoreline is such a great place to live.
Firstly, Shoreline has a strong sense of community. Residents take pride in their city and are actively involved in community events and initiatives. From the annual Shoreline Arts Festival to the Farmer's Market, there are plenty of opportunities to connect with others and feel a sense of belonging. The city also has many parks and trails, which provide residents with ample opportunities for outdoor recreation and leisure activities.
Another great thing about Shoreline is its proximity to Seattle. The city is just a short drive or bus ride away from the bustling downtown area, which means that residents can enjoy all the amenities of the big city without sacrificing the peacefulness of suburban living. Furthermore, the city has a number of transportation options, including light rail, buses, and bike lanes, making it easy for residents to get around.
Shoreline also has a thriving economy. The city is home to a number of small businesses, which create jobs and contribute to the local economy. Additionally, the city is close to major employment centers like Seattle and Bellevue, which provide even more job opportunities for residents.
One of the things that makes Shoreline such a great place to live is its commitment to sustainability. The city has implemented many initiatives to reduce its carbon footprint and promote sustainability, including a plastic bag ban and a bike-friendly infrastructure. This commitment to sustainability helps to preserve the natural beauty of the area and ensures that Shoreline remains a beautiful and vibrant community for years to come.
Another reason why Shoreline is such a great place to live is its excellent schools. The Shoreline School District is highly regarded for its academic excellence and strong community involvement. The district offers a range of educational programs, including Advanced Placement courses, vocational training, and special education. Additionally, the district is committed to providing a safe and supportive learning environment for all students and is consistently ranked as a top 10 school district in the entire state of Washington.
Shoreline also has a rich cultural scene. The city is home to many arts and cultural organizations, including the Shoreline-Lake Forest Park Arts Council, which hosts a variety of events and programs throughout the year. From concerts to art exhibits, there is always something happening in Shoreline.
In conclusion, Shoreline Washington is a wonderful place to live. With its strong sense of community, proximity to Seattle, thriving economy, commitment to sustainability, excellent schools, rich cultural scene, and safe environment, it is no wonder that so many people choose to call Shoreline home.

Alchemy Real Estate Knows Shoreline!
With over 25 years of experience representing buyers and sellers in Seattle we've helped our clients with over 50 transactions in Shoreline alone!
With our Shoreline neighborhood experience, builder relationships and Alchemy Design Build project pipeline, we can show you homes available and actively for sale, as well as Shoreline neighborhood homes that are off-market and still under construction.
Begin Your Search for Shoreline, Washington homes and Real Estate
Contact Alchemy Real Estate Today!