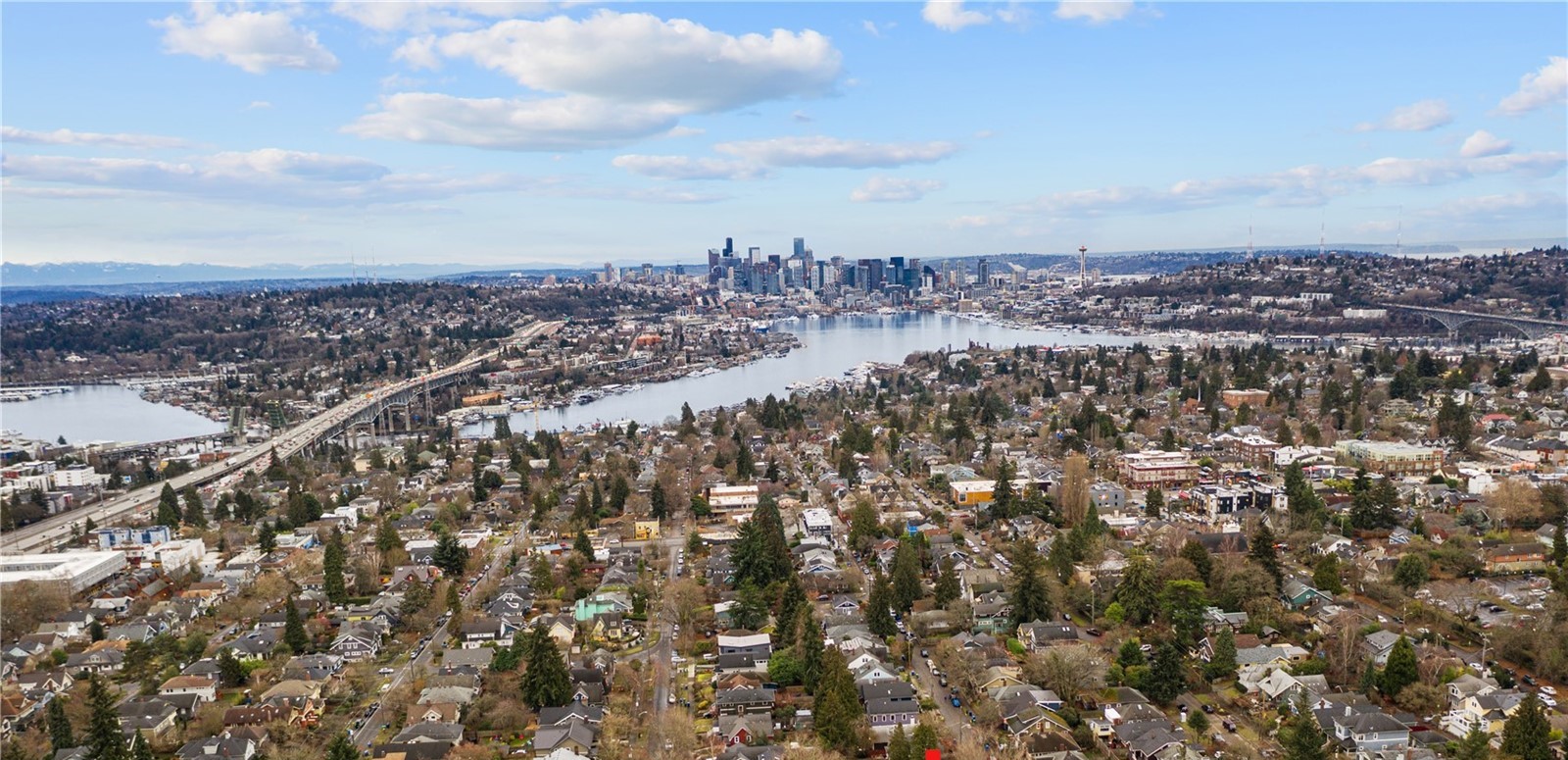 Wallingford, Seattle Neighborhood Guide
The Wallingford Neighborhood's primary residential housing types consist of:
Low-rise Condominiums - Townhomes - Single Family Homes - Rental Apartments
A Brief History of Wallingford
Wallingford, a neighborhood located in north-central Seattle, has a history dating back to the late 1800s. Originally a rural area, it began to develop as a residential neighborhood in the early 1900s, with many homes built for workers in the nearby mills and factories. In the 1920s and 1930s, Wallingford became a popular destination for Seattle's middle and upper class, with several grand homes built on its hillsides. During World War II, the neighborhood saw an influx of defense workers who built ships and aircraft for the war effort. In the post-war years, Wallingford underwent significant commercial development, including the construction of the Wallingford Center shopping district. Today, the neighborhood is a mix of residential and commercial spaces, with a strong sense of community and a commitment to preserving its historic character and natural beauty. It is home to several parks and landmarks, including the historic Gas Works Park and the Burke-Gilman Trail, a popular recreational trail that runs through the neighborhood.
All About Seattle's Wallingford Neighborhood Today
Seattle's Wallingford neighborhood is a vibrant and diverse community located just north of downtown Seattle. With its tree-lined streets, beautiful homes, and welcoming atmosphere, Wallingford has become a popular destination for people looking for a great place to live in the city. There are many benefits to living in Wallingford, from its excellent schools and top-notch restaurants to its beautiful parks and bustling shopping districts.
One of the most significant benefits of living in Wallingford is the quality of the schools in the area. With highly rated public schools like John Stanford International School and Hamilton International Middle School, parents can be confident that their children are receiving a top-notch education. Additionally, Wallingford is home to many private schools, including the highly regarded University Prep, which has a strong academic reputation and a focus on community service.
Another major benefit of living in Wallingford is its fantastic location. Situated just a few miles north of downtown Seattle, Wallingford is close to everything the city has to offer, while still feeling like a quiet, residential community. Residents can easily access the city's best restaurants, museums, and attractions, and still have a peaceful home to return to at the end of the day.
Wallingford is also known for its excellent food scene, with a wide variety of restaurants and cafes to choose from. From upscale dining establishments like Tilth and Joule to casual eateries like Sutra and Molly Moon's Ice Cream, there is something for every taste and budget. In addition to its many restaurants, Wallingford is home to several specialty food shops, including the beloved Dick's Drive-In, which has been serving up burgers and fries since 1954.
For those who enjoy spending time outdoors, Wallingford has several beautiful parks and green spaces to explore. The neighborhood is home to Gas Works Park, which offers stunning views of Lake Union and the city skyline, as well as numerous playgrounds and community gardens. Residents can also take advantage of the nearby Burke-Gilman Trail, a popular biking and walking path that stretches for miles along the shores of Lake Washington.
Wallingford's vibrant community is another major draw for residents. The neighborhood is home to many community events throughout the year, including the annual Wallingford Wurst Festival, which celebrates the neighborhood's German heritage with music, food, and beer. Residents can also attend weekly farmers markets and other local events, which provide opportunities to meet and connect with neighbors and support small businesses.
In addition to its many amenities, Wallingford also has a strong sense of community and a commitment to sustainability. The neighborhood is home to several community organizations, including Sustainable Wallingford and the Wallingford Community Council, which work to promote environmental sustainability and community engagement. Residents can also take advantage of the neighborhood's excellent public transportation options, including multiple bus routes and the nearby Link light rail station.
Overall, living in Seattle's Wallingford neighborhood offers many benefits, from its excellent schools and top-notch restaurants to its beautiful parks and strong sense of community. With its ideal location and commitment to sustainability, Wallingford is a great place to call home for anyone looking for a vibrant and welcoming community in the heart of the city.
Alchemy Real Estate Knows Wallingford!
With over 25 years of experience representing buyers and sellers in Seattle, we've helped our clients with over 65 transactions in Wallingford alone!
With our Wallingford neighborhood experience, builder relationships and Alchemy Design Build project pipeline, we can show you homes available and actively for sale, as well as Wallingford neighborhood homes that are off-market and still under construction.
Begin your Home Search for Real Estate in Seattle's Wallingford neighborhood
Contact Alchemy Real Estate Today!